Introduction To Lower Dolpo Trek In Nepal
Lower Dolpo Trek is one of Nepal's most exciting and hard treks, located in the western hills of the country and allowing trekkers to feel the true thrills of trekking on an off-the-beaten path made up of steep sloppy hills.
Lower Dolpo Trek is rich in natural wonders, including Shey Phoksundo Lake, as well as the pre-Buddhist Bon Po culture. The Lower Dolpo Trek starts with a flight from Kathmandu to Juphal via Nepalgunj, which takes 18 days.
The starting point for this walk is Juphal. You'll walk through a semi-desert area with heavily forested paths lined with pine, rhododendron, bamboo, and juniper trees, as well as trails that wind through vast meadows, brown landscapes, and terraced colorful fields.
You also enter the picturesque Shey Phoksundo National Park, which is home to endangered wildlife such as the snow leopard, Himalayan musk deer, blue sheep, and others, while admiring the gorgeous rain shadow environment of the Himalayas.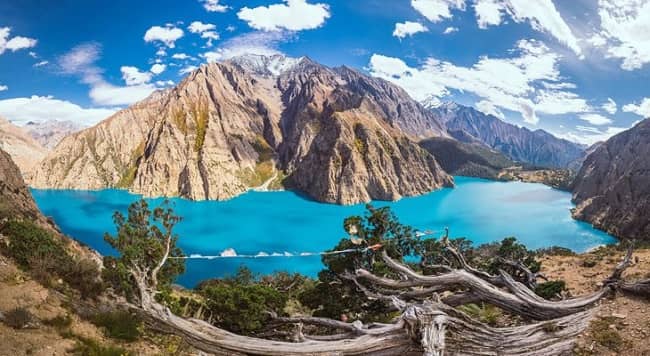 The trekkers also pass through two high passes: Numa La Pass (5309m), which is the highest point on the trail, and Baga La Pass (5309m), which is the lowest point (5169m). Both passes—Kugung La and Khyung La—offer spectacular views of Mt. Dhaulagiri (8167m) and the Tibetan mountains.
During the summer, we can witness yak and sheep caravans making their way to their destination. The stunning turquoise Phoksundo Lake, separated between cliffs that climb 2000m into the clear mountain skies, is another highlight of the walk.
The Tibetan and Magar people of the Dolpo region still follow the pre-Buddhist Bon Po religion. The hike also includes stops at the Phoksundo Lake's old monasteries (gompas) and Bon Po shrines. Overall, the Lower Dolpo Trek is suitable for individuals who want extreme excursions.
Highlights Of Lower Dolpo Trek In Nepal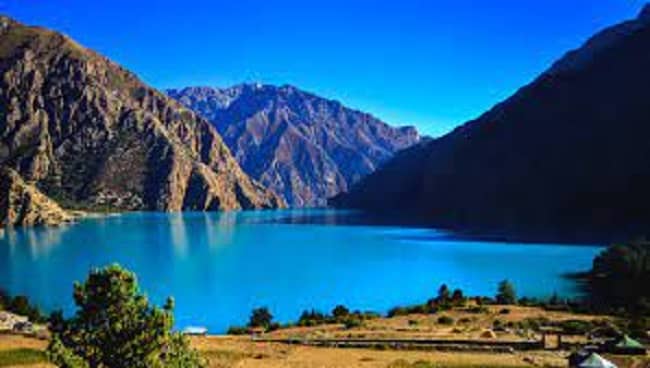 Have an off-the-beaten-path trekking adventure
Shey Phoksundo Lake is worth a visit.
Discover beautiful villages and valleys.
Learn about the Bon Po and Chaiba cultures.
Visit monasteries and gompas from the past.
Observe the breathtaking bare mountain landscape.
View breathtaking views of multiple Himalayan peaks, including the Annapurna range. Mt. Dhaulagiri, Mt. Api, Mt. Nilgiri, Kagmara Ri, Mt. Dhaulagiri, Mt. Api, Mt. Nilgiri, Mt. Nilgiri.
You may also visit  Discover Kathmandu-Cost, Distance, Itinerary, In Nepal – 4 Days
Overview Of Lower Dolpo Trek
The Lower Dolpo Trek is a wild and rough trek that encourages you to discover Nepal's stunning western area.
The Shey-Phoksundo National Park will be the focus of our journey. This breathtaking location is regarded as one of the world's most gorgeous parks, and you'll see why when you see the intense turquoise Phoksundo Lake and Nepal's highest waterfall!
While exploring this magnificent place, we will also appreciate the fauna and amazing vegetation.