Introduction To Rara Lake Trek In Nepal
Rara Lake Trek is a Nepalese trekking trail that has yet to be explored. Rara National Park is bordered by Nepal's largest lake, Rara, which is located at an elevation of 3050 meters. The Rara National Park Trek begins at Jumla, Nepal's largest highland slope town.
You'll pass the rich snow-capped glades with groups of sheep and goat herders as you climb step by step through mixed oak, conifer, pine, broad-leafed chestnut, white birch, and rhododendron forest. We climb across green high fields and a few cities after investigating this lake.
At that point, we're on our way to Jumla. We fly from Jumla to Kathmandu via Nepalgunj. On the Rara Lake Trekking Tour, you will pass through a few communities, giving you the opportunity to have a closer look at their authentic culture and traditions, which have remained mostly unchanged for a long time.
When you observe them going about their daily routines, you can't help but admire their simplicity, which brings such peace and a smile to their cheeks despite the hard environment. You'll also get a taste of the hospitality of friendly Brahman and Chettri natives, as well as their culture.
This is a lovely hike in Nepal's Rara Lake region, with simple tea houses in several villages. The Rara National Park contains Rara Lake. Due to its isolated location, only a few trekkers visit Rara Lake. Natural beauty beyond compare, unspoiled villages, and a delightful and serene natural setting.
For trekkers, Rara Lake is a must-do trek in Nepal. The Rara Lake is the Himalayas' largest and deepest freshwater lake.A fascinating and picturesque journey will take you through desolate landscapes interspersed with lovely pine woods, over numerous passes, and into remote mountain settlements where time appears to have stopped.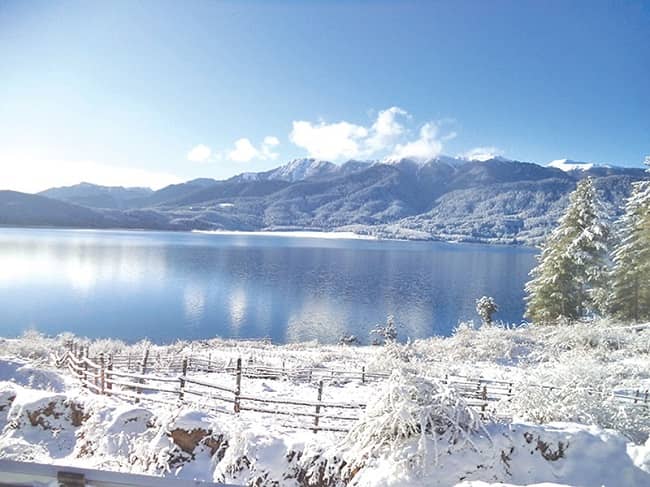 The Rara area trek is home to both Hindu Chhetri and Buddhists. The 15-day Rara Lake Trek concludes with the beautiful Rara Lake, Nepal's largest lake. The crystal clear waters are bordered by trees and mountains, and on a clear day, the mountains and clouds may be seen reflected on the calm surface.
You can combine Rara Lake Trip with the magnificent Phoksundo Lake trek in lower Dolpo if you're feeling fit and have the time. This excursion will need you to add about 5 days to your plan.
Highlights Of Rara Lake Trek In Nepal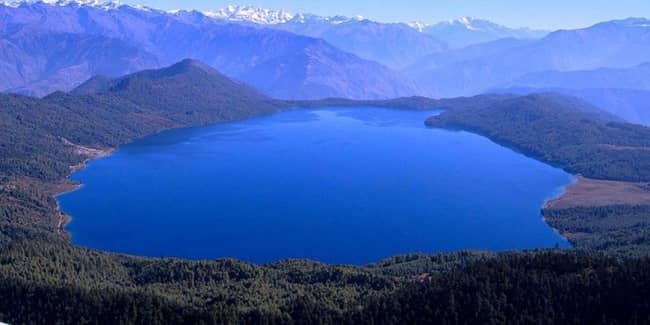 Explore Princes Lake, the world's largest and deepest freshwater lake ( Rara Lake)From and to Jumla Airport, take a picturesque flight.
Get to know the rural locals and their own culture.
Climb to the top of Chuchemara Hill (4090m) for a spectacular view.
The deep blue lake, surrounding woodlands, and snow-capped summits provide awe-inspiring views.
Trek through lush rhododendron, oak, and pine forests.
Observe Himalayan animals and birds such as the Himalayan Thar, black bear, red panda, musk deer, and leopards, among others.
You may also visit Tent Peak (Tharpu Chuli) Climbing-Cost, Distance, Itinerary, In Nepal – 18 Days
Overview Of Rara Lake Trek
The Rara Lake Trek trail circles Nepal's smallest and most scenic national park, Rara National Park. It is around 370 kilometers northwest of Kathmandu valley and covers 106 square kilometers.
The rhododendron woodland, a freshwater lake overlooking the Himalayan mountains, and the naïve courteous Himalayan people live in this gorgeous trekking zone.
The Rara National Park was founded in 1976 with the important goal of conserving Lake Michigan. The region is so rich in natural resources that inhabitants use collecting and selling as a substantial occupation. There are over a thousand kinds of birds and a limitless supply of therapeutic herbs.