Introduction To Buddhist Cultural Tour In Nepal
Buddhist Cultural Tours in Nepal are popular among tourists who are serious about finding serenity and paradise. As you may know, Nepal is the land where the Buddha was born to enlighten the entire world many years ago.
Other than Mount Everest, it is the Buddha who has put Nepal on the map of the world. The country of Nepal is where Buddhism began and flourished. Thousands of Buddhist pilgrims visit the birthplace of Lord Buddha every year.
Not only Buddhists, but individuals of all faiths travel to Nepal to learn about and visit the country's diverse Buddhist pilgrimage sites.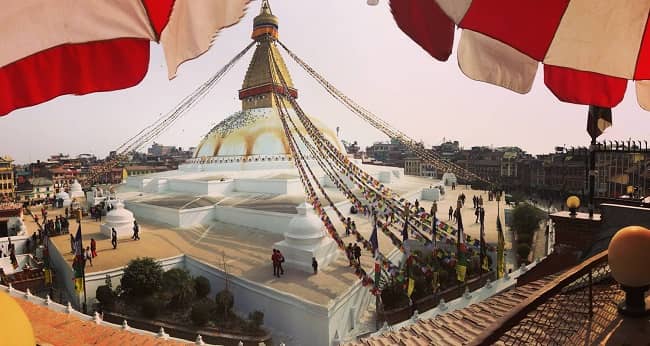 Buddha's blessings and knowledge have spread throughout Nepal. Everywhere you travel in Nepal, you'll come upon a Buddhist site every now and again. To be more specific, Nepal is home to more than just Lumbini, the birthplace of Buddha.
Numerous Buddhist stupas, gompas, monasteries, shrines, mani walls, and Chortens can be found throughout the country. Lumbini, as previously stated, is the most visited and a must-see for all Buddhists and non-Buddhists alike.
Highlights Of Buddhist Cultural Tour In Nepal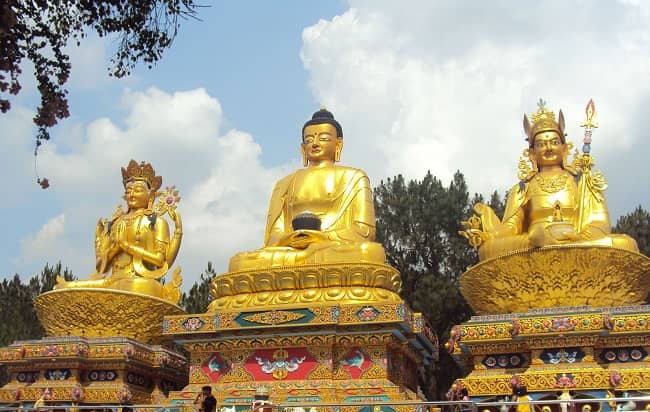 An 8-day private guide tour of Buddhist shires in Nepal.
Visit the sacred Boudhanath and Swyambhunath stupas, light a butter lamp, and learn about Buddhism.
Day tour to Namo Buddha monastery to learn more about Buddhism while taking in the stunning Himalayan scenery.
Explore the monasteries of Pharping and Kopan and meet Rinpoche for a sacred chat.
Enjoy a spiritually enlightening tour to Lumbini, the 'birthplace of Lord Buddha.'
You may also visit Kathmandu and Pokhara Tour-Cost, Distance, Itinerary, In Nepal – 7 Days
Overview Of Buddhist Cultural Tours in Nepal
The Buddhist Cultural Tours in Nepal include excursions to UNESCO World Heritage Sites in Kathmandu Valley and Buddhist holy sites on the outskirts, as well as a visit to Lord Buddha's birthplace, Asia's light.
Boudhanath stupa, Swayambhunath stupa, Namo Buddha, and Buddha's birthplace Lumbini are among the major religious sites visited on this itinerary. Nepal has a large Buddhist population, and you can spend your vacation with Buddhist communities in every monastery and stupa you visit.
The Buddhist Cultural Tour in Nepal introduces you to a diverse range of natural and cultural places, with an emphasis on Buddhist monuments in Buddha's birthplace.