Introduction To Nepal Tour
The Nepal Tour constitutes Nepal's most beautiful cities of Kathmandu, Chitwan, Lumbini, and Pokhara. The Nepal Tour provides exquisite temple architecture, breathtaking mountain views, and the grass and marshlands of the Terai Lowlands, which are home to Chitwan National Park.
The renowned cities of Kathmandu, Patan, and Bhaktapur are highlighted in the 10-day tours; each is an artistic exposition of exquisite temples, elegant palaces, brick-paved courtyards, and quaint streets.
A fantastic opportunity Sunrise views of Mount Everest from Nagarkot, stunning Annapurna Mountain vistas from Sarangkot, Pokhara, and the global sacred area of Lumbini, where Buddha was born.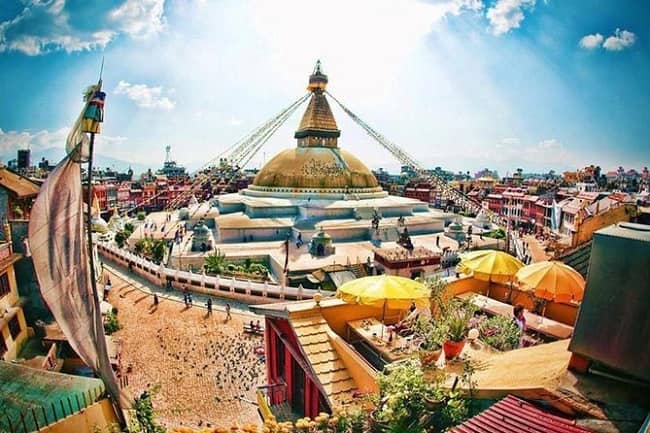 Nepal is known for its cultural diversity. The best tour in Nepal provides an opportunity to gain a comprehensive understanding of the Nepalese people as well as the ancient monuments of Nepal's cultural and tourist attractions.
The tour is enjoyable, with the opportunity for sightseeing and adventure. Visitors will have numerous opportunities to admire natural beauty as well as breathtaking vistas of landscapes and scenarios along the way.
Highlights Of the Nepal Tour
In Kathmandu, see Pashupatinath Temple, Boudhanath Stupa, Durbar Square, and Swayambhunath.
At Nagarkot, take in the sunset.
In Chitwan, you can go on an elephant safari.
At Lumbini, see Maya Devi Temple and Lumbini Museum.
Pokhara's Phewa Lake, Limestone Cave, Mahendra Cave, Mahadev Cave,  Chamere Cave, and Seti River Gorge are all worth seeing.
Pokhara's Mahendra Cave, Mahadev Cave, and Chamere Cave are all worth seeing.
You may also visit Pokhara Tour Exquisite Excursion-Cost, Distance, Itinerary, In Nepal – 1 Day
Overview Of Nepal Tour
UNESCO World Heritage Sites to Visit Including Patan Durbar Square, and Kathmandu Durbar Square are two cities known for their historical beautiful arts and crafts.
Elephant safaris, Jeep safaris, canoeing, riverside sunset views, and bird viewing are among the wildlife activities available at Chitwan National Park.
Visit important tourist destinations and enjoy a spectacular mountain and dawn view from Sarankot in Pokhara and Daman.