Introduction To Kathmandu Transit Tour
Kathmandu Transit Tour in Nepal takes you to  UNESCO world heritage cultural sites in Kathmandu.
The Kathmandu Transit Tour in Nepal includes a tour of the Kathmandu Durbar Square, Swayambhunath Stupa, Boudhanath Stupa, Pashupatinath Temple, and many more culturally and naturally rich monuments and places appropriate for individuals of all ages.
Nepal is a cultural paradise with a rich heritage and old culture. The historic durbar squares of Kathmandu are among the city's many attractions. The crown jewels of Kathmandu valley are Basantapur durbar square, Patan durbar square, and Bhaktapur durbar square.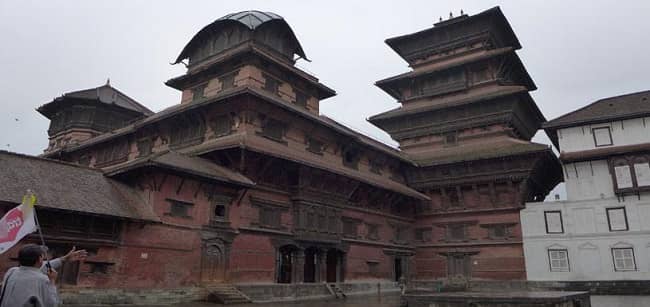 The Kathmandu tour, also known as a Kathmandu transit tour, is a fantastic way to see Kathmandu. Kathmandu is also known as the "Temple City" because of its numerous temples. Pashupatinath, Swayambhunath, Boudhanath, Kasthamandap Temple, and others are among the city's prominent temples.
The pilgrimage to Kumari, the living goddess, is a once-in-a-lifetime experience. You may also do discount shopping in Thamel's tourist center or visit the erstwhile hippie hotspot of the freak street.
From the Swayambhunath Stupa, the sunrise is breathtaking. The Swayambhunath stupa offers a spectacular perspective of Kathmandu and the surrounding green slopes.
The UNESCO world heritage sites transport you to another era. Every ardent traveler's bucket list includes a fascinating tour of the gorgeous city.

Highlights Of the Kathmandu Transit Tour
Ancient ruins, mountain flights, and fantastic shopping
It's a good way to get to Tibet while you're obtaining visas and permissions.
Patan is an art-filled city where Buddhism and Hinduism are intermingled, with the option of taking a mountain flight to see Mt. Everest.
You may also visit Annapurna Sunrise and Everest View Trek-Cost, Distance, Itinerary, In Nepal – 17 Days
Overview Of Kathmandu Transit Tour
Visit spectacular World Heritage Sites in Kathmandu on your Kathmandu Transit Tour, including historic Durbar Square and the revered Hindu temple of Pashupatinath.
Then, from Nagarkot, take in the sunset and sunrise vistas as well as the Himalayan landscape.
In addition, in Patan Durbar Square, marvel at the rich historical arts and architecture, and in Bhaktapur, witness the true local lifestyle preserved over centuries of seclusion.