Introduction Mt. Kailash Tour (Kailash Pilgrimage Tour) In Nepal
Tibet is a self-governing territory of China. Mt. Kailash is fantastic and has a unique world all to itself. Mt. Kailash attracts tourists because of its diverse geological terrain formations.
Mt. Kailash has a vibrant and well-preserved traditional and cultural character. The Tibetan land is full of spiritual and natural environments that allow one to be renewed in mind, body, and soul and given fresh life and vitality.
Spiritual leaders like the Dalai Lama, who is spreading his heavenly knowledge throughout the world, are also well-known for coming from this area.
A tour in Tibet is always a wonderful opportunity to discover the region's untamed beauty of the landscape and its inhabitants.
One can see and feel the rich cultural history, such as monasteries and gomba, to name a few. Tibetan and Mandarin are the two languages spoken by the locals. Lhasa, Qamdo, Nagqu, Ngari, Nyingchi, Shannan, and Xigatse are among the Tibet autonomous region's seven prefectures.
You can see the gorgeous Himalayas in the distance, and the panorama is always picture-perfect. Depending on the length of time and the tourists' interests,
The program is specifically tailored by our organization, to meet your requirements. We offer carefully thought-out itineraries with the goal of making sure you discover every last bit of the mysterious land.
Your transportation, lodging, and other needs will be taken care of, and one of our guides will provide first-hand information on this stunning location's attractions. Join us today for the best vacation ever and create lifelong memories.
Highlights Of Mt. Kailash Tour (Kailash Pilgrimage Tour) In Nepal
Cheapest pilgrimage tour to Tibet's holy Kailash with simple tour arrangements
Recommended by Lonely Planet and Trip Advisor
First aid kit and travel guide
The necessary permissions and paperwork for the hike
Useful trekking equipment
if necessary, hotel accommodations, travel, and flights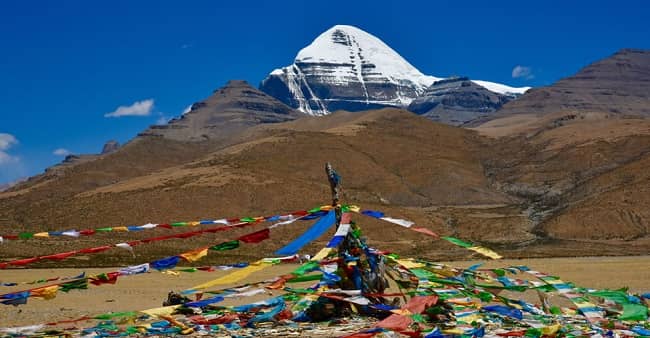 We organize both group and private treks. Group discounts are available dependent on the size of your group. The larger your group, the greater the savings. Please see our price list for further information. Simply click the – we offer group discounts – link on the right.
Having said that, we can accommodate groups of any size and even add an assistant guide for groups of 12 or more.
100% Guaranteed Booking
We are a government-approved and bonded trek and tour company in Nepal. We are also members of the Nepal Mountaineering Association (NMA) and the Trekking Agency Association of Nepal (TAAN) (NMA). As a result, you may book your trek/expedition with complete trust.
As a deposit, we require 10% of the total trip cost. Within a week of booking, please send your documentation, including a copy of your passport, passport-size pictures, travel insurance policy, and arrival and departure flight information.
You can make a 10% deposit via bank transfer, western union, or online payment on our website, and the full balance when you arrive in Nepal. Cash, bank transfer, and credit cards are all acceptable methods of payment. In addition, you will receive payment choices in your email.
Last-minute booking
Even though it is always a good idea to plan ahead for your excursions. However, for those who are unable to do so, we provide a special last-minute booking option. To take advantage of this benefit, you must pay the entire trip cost 24 hours before the trek's departure.
Even while we do our best to plan treks at any time, there is a small potential of a trek delay due to events beyond our control, such as the inability to obtain air tickets or unfavorable weather.
Can I extend my trip?
If you wish to stay in Nepal for a few days after the trip, we can arrange enjoyable activities for you, such as exploring areas in and around Kathmandu, Chitwan jungle safari, paragliding, rafting, canoeing, and so on.
Feedback
We offer a farewell meal at the end of the trek, and we will also award you with a trek completion certificate after dinner (hard copy). It's also a great opportunity to tell us about your experience and provide us feedback.
Overview Of Mt. Kailash Tour (Kailash Pilgrimage Tour)
Mt. Kailash is revered as heaven, the final resting place for souls, and the spiritual hub of the universe by numerous sects of Hinduism, Buddhism, Jains, and indigenous people.
According to tradition and history, Mount Kailash, which rises to a height of 22,028 feet in the western portion of Tibet, is where Lord Shiva resides (6,714 m). The symmetrical summit, which is made of black rock, has four steep faces and a remarkable diamond-like shape.
The Vishnu Purana claims that Mount Kailash is the center of the universe and that its four faces are comprised of lapis lazuli, lapis lazuli, ruby, and crystal. As a result, climbing to the peak is prohibited. It is one of the three pilgrimage destinations in the region, along with Lake Mansarovers and Ponri Ngaden.