Introduction To Paragliding in Pokhara In Nepal
Paragliding in Pokhara offers some of the best views of natural and artificial brilliance. A tandem flight above the luxury city of Pokhara with transportation from Lakes Side is a fantastic experience.
Listen to a safety lecture with the crew members at the paragliding area in Sarangkot to assure a fantastic adrenaline adventure. On this beginner-friendly paragliding adventure, take to the skies and explore stunning vistas of the lake city of Pokhara.
Flying over the Fewa Lake and Pokhara city, as well as parallel to the sky-scraping mountains of Mt. Fishtail, Mt. Annapurna, and Mt. Dhaulagiri, is a magnificent experience. Paragliding in Pokhara is the ideal method to experience the sensation of flying like a bird over a beautiful valley while admiring the scenic mountain range.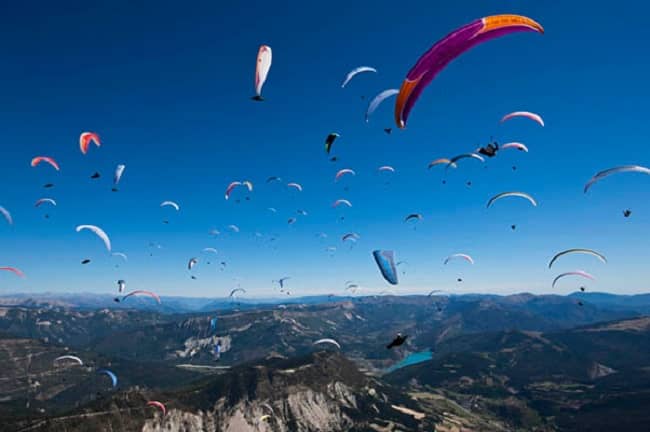 Highlights Of Paragliding in Pokhara In Nepal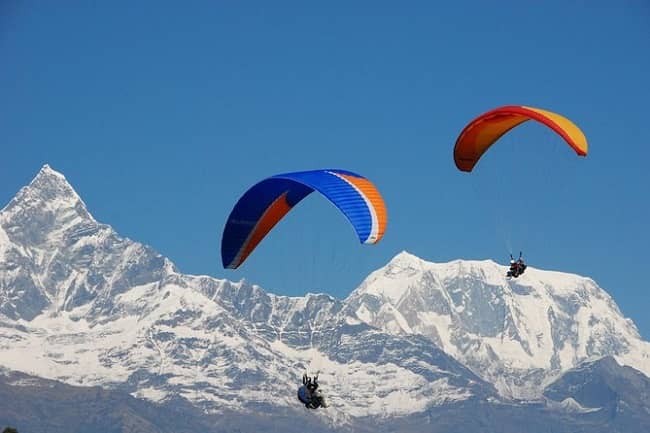 Experience paragliding in one of the world's best paragliding locations.
Enjoy breathtaking views of Annapurna (8091m), Fishtail/Machhapuchhre (6993m), and Dhaulagiri (8167m), among others.
Pokhara is a beautiful city with many things to see and do.
Discover the breathtaking views of the Lakes, Valleys, Cities, and Towns, as well as the neighboring green hills and mountain range.
You may also visit Nepal Tour-Cost, Distance, Itinerary, In Nepal – 10 Days
Overview Of Paragliding in Pokhara 
Paragliding in Pokhara combines the fantastic view of the mountains blanketed in a white covering of snow. The view of some of the world's tallest mountain ranges, such as Annapurna, Dhaulagiri, and Machhapuchhre, will make you succumb to the creator's extraordinary skill.
Silver lakes and rivers weave their way through lush forests, hills, and valleys. All of this is seen from the vantage point of the plane.
Every colossal structure will be reduced to insignificance from your vantage point. The settlements begin to resemble scribblings on a green piece of paper. Nothing is large anymore, but the globe appears to be larger than it has ever been.