Introduction To Best Tour Of The Year
The Best Tour Of The Year constitutes Nepal's most beautiful cities of Kathmandu, Chitwan, Nagarkot, and Pokhara.
The Best Tour Of The Year provides exquisite temple architecture, breathtaking mountain views, and the grass and marshlands of the Terai Lowlands, which are home to Chitwan National Park.
The renowned cities of Kathmandu, Patan, and Bhaktapur are highlighted in the 16-day tours; each is an artistic exposition of exquisite temples, elegant palaces, brick-paved courtyards, and quaint streets.
A fantastic opportunity Sunrise views of Mount Everest from Nagarkot, stunning Annapurna Mountain vistas from Sarangkot, Pokhara, and the global sacred area of Lumbini, where Buddha was born.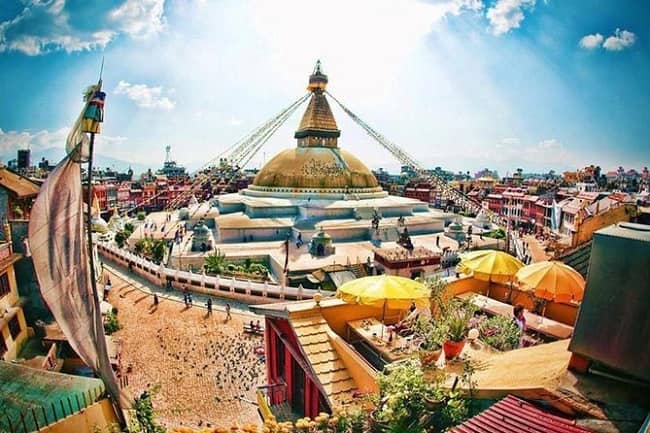 Nepal is known for its cultural diversity. The best tour in Nepal provides an opportunity to gain a comprehensive understanding of the Nepalese people as well as the ancient monuments of Nepal's cultural and tourist attractions.
The tour is enjoyable, with the opportunity for sightseeing and adventure. Visitors will have numerous opportunities to admire natural beauty as well as breathtaking vistas of landscapes and scenarios along the way.
Despite its worldwide fame as the home of the high Himalayan mountains, Nepal has much more to offer than just snow-capped peaks (although it is an unmissable element). Nepal's varied environment supports an even more diverse flora and wildlife.
Similarly, Nepal has an incredibly rich and diversified cultural asset (some of which are even UNESCO World Heritage Sites), with one of the most treasured cultural traits being treating visitors like "gods." As a result, great hospitality will undoubtedly be provided to you at every turn.
The 16-day All Nepal Tour is ideal for anyone interested in learning more about Nepal's authentic core. This well-thought-out tour will take you to some of Nepal's most popular must-see destinations. A wonderful way to spend your vacation.
Highlights Of the Best tour of the year
Before enjoying coffee in Durbar Square, visit Kathmandu's famed Monkey Temple, Swayambhunath.
Experience daily life in traditional Gurung villages after taking a lovely trip to Pokhara with spectacular Himalayan vistas.
Spend the day feeding and socializing with elephants.
In Chitwan, you can go on a safari by jeep, boat, or foot in search of unusual and endangered wildlife.
You may also visit
Overview
UNESCO World Heritage Sites to Visit Including Patan Durbar Square, and Kathmandu Durbar Square are two cities known for their historical beautiful arts and crafts.
Elephant safaris, Jeep safaris, canoeing, riverside sunset views, and bird viewing are among the wildlife activities available at Chitwan National Park.
Visit important tourist destinations and enjoy a spectacular mountain and dawn view from Sarankot in Pokhara and Daman.