Introduction To Kathmandu and Pokhara Tour In Nepal
The Kathmandu and Pokhara tour includes visits to the most popular historical heritage sites in the Kathmandu valley as well as a magnificent nature journey to Pokhara.
After doing a cultural tour in Kathmandu, most visitors want to explore Nepal's natural beauty. Pokhara, Nepal's lake city, will satisfy your desire to visit the country's natural wonders.
Begin your travel by seeing Kathmandu's four UNESCO World Heritage Sites: Kathmandu Durbar Square, Pashupatinath temple, Swayambhunath stupa, and Boudhanath stupa, where you can see the 17th-century durbar square and ancient Hindu and Buddhist temples.
You will also visit the famed Patan and Bhaktapur Durbar Squares in Kathmandu, which is known for its arts, architecture, culture, and traditions.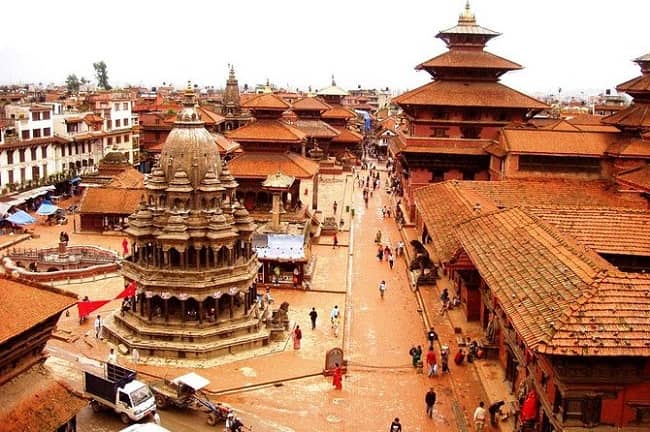 Highlights Of Kathmandu and Pokhara Tour In Nepal
Enjoy the tranquility of Bandipur, a hilltop town with breathtaking vistas.
From Pokhara's World Peace Pagoda, look for "fishtail peak" (Machapuchare).
While trekking through the forest, marvel at three of the world's tallest mountains: Annapurna I, Dhaulagiri, and Manaslu.
Rupa Lake, a lesser-known lake in Pokhara, is worth a visit.
Before drinking coffee in Kathmandu Durbar Square, climb the stairs to Swayambhunath, Kathmandu's famous 'Monkey Temple.'
You may also visit Kathmandu World Heritage Sites Tour-Cost, Distance, Itinerary, In Nepal – 1 Day
Overview OF Kathmandu and Pokhara tour
The Kathmandu and Pokhara tour provides you with the key experience of two of Nepal's most popular tourist attractions.
Starting in Kathmandu, you will tour an array of sacred temples influenced by both Hinduism and Tibetan Buddhism, as well as the famous medieval temples in Durbar Squares.
Later, you'll be transferred from Kathmandu to Pokhara, where you'll enjoy gorgeous boating on Phewa Tal, get up early to marvel at the dawn above the majestic Himalayas and do some light trekking, among other activities.
The Kathmandu and Pokhara tour will be one of the most captivating tour experiences to recall, thanks to the breathtaking Himalayan views, well-designed outdoor activities, and cultural exploration.