Introduction To Nepal Experience Tour In Nepal
The Nepal hiking and cultural Tour begins with a stroll through the medieval city of Kathmandu, an incredibly diverse historical city, as you pass by alluring UNESCO world heritage sites like the Kathmandu Durbar Square and the prominent monkey temple, Swayambhunath, as well as some breathtaking Newari architecture.
In Nepal hiking and cultural Tour experience the colorful bazaar from a different perspective by navigating through the small alleys of Thamel street on an exciting rickshaw ride and participating in a guided walking tour in the heart of the old-fashioned Kathmandu city – Ason market.
Enjoy a Heli excursion to the lovely village of Dhulikhel, spend some time observing rustic village life, rest in the most magnificent hotel, and soak in the surroundings surrounded by panoramic views of countless small mountains. Hiking in Nepal will allow you to appreciate the natural beauty.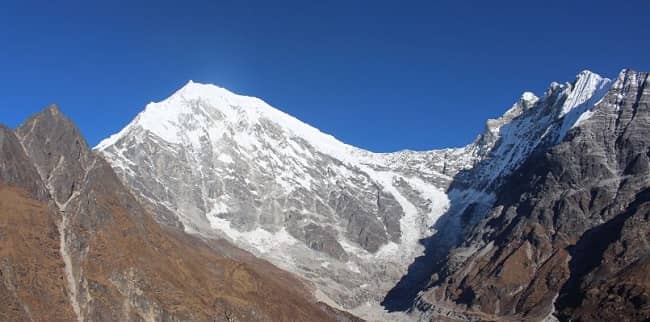 Explore the iconic Davis Fall, Shiva Cave, Fewa Lake, World Peace Pagoda, and other natural and cultural attractions in Pokhara.
Highlights Of Nepal Experience Tour In Nepal
Explore the world heritage sites of Kathmandu on a sightseeing tour.
In the Kathmandu valley, immerse yourself in ancient heritage and culture.
Pokhara is a great city to visit.
In Nagarkot, go to a fantastic viewpoint.
Mt. Fishtail (6993m), the Annapurna range, Dhaulagiri (8167m), Langtang Lirung (7245m), Manaslu (8156m), and many other mountains are visible.
Sarangkot has the most stunning sunrise.
Pay a visit to the World Peace Pagoda.
Boating on the Fewa Lake
Explore Lumbini, Lord Buddha's birthplace.
You may also visit  Nepal Temples and Pagodas Tour-Cost, Distance, Itinerary, In Nepal – 5 Days
Overview Of Nepal Hiking and Culture Tour
The Nepal hiking and cultural Tour is a wonderful way to explore the beauty, history, and heritage of the Kathmandu Valley, as well as a chance to visit one of Nepal's finest National Parks deep in the Southern Nepal Jungles.
Nepal is the richest country in natural flora and fauna, surrounded by magnificent landscapes and heritages. You can have the same experience as a million other people. The following are some of Nepal's country parts, which exemplify the country's magnificence. A peek at Nepal Tours is the best way to discover Nepal's natural and cultural wonders.
People travel to Nepal for a variety of reasons, and one of the enjoyable activities that many do while there is tourism. Travelers on this tour package are required to see just the best of Nepal's natural splendor.