Introduction To Rock Climbing in Kathmandu In Nepal
Rock Climbing in Kathmandu is becoming a very popular sport to do for tourists as well as locals due to the awesome natural rock faces in majestic settings. Rock climbing was unknown until a few decades ago, but it is now well-known and popular among both foreign and domestic tourists. Nepal features many rocky cliffs, and the highest mountain ranges cover the majority of the nation.
The majority of the country's rock climbing spots are on the Kathmandu valley's northern side. If you enjoy risky and hard sports, you should attempt this activity in Nepal's Nagarjun Forest Reserve, Bimal Nagar, Hattiban, or other locations.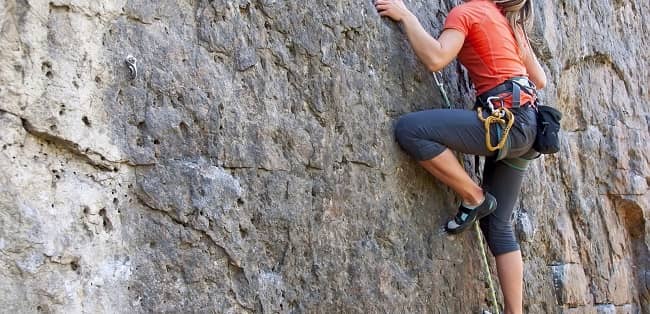 Jump right in, but remember to assess your ability level first, as we have options for both beginners and specialists, as well as rock climbing classes. Although rock climbing is difficult or dangerous, it has numerous advantages, including building physical strength and energy, as well as being a fun and thrilling activity.
Highlights Of Rock Climbing in Kathmandu In Nepal

Transfers are comfortable and hassle-free.
Climbing guide with years of experience.
Pick-up and drop-off at the hotel.
Rock climbing is an exhilarating pastime.
You may also visit Rara Lake Trek-Cost, Distance, Itinerary, In Nepal – 15 Days
Overview Of Rock Climbing in Kathmandu
While rock climbing in Kathmandu, put your strength, endurance, mental control, and agility to the test on the natural beautiful granite faces.
Because of the valley's natural and spectacular granite faces, rock climbing has recently acquired popularity in Kathmandu. Climbers of all levels, from beginners to specialists, can enjoy the abundant natural climbing spots in Kathmandu. Simply pick the ideal climb for you and you're ready to start.
Remember that rock climbing is both a physically and mentally demanding sport. It frequently puts a climber's strength, endurance, agility, and balance, as well as mental control, to the test.