Introduction To Kathmandu Cycling Tour In Nepal
The Kathmandu Cycling Tour in Kathmandu Valley offers the best and most wonderful day tour experiences for all kinds of cyclists, whether it's a full-day ascent, a single-track exploration in the National Park, or anything in between with plenty of excitement.
This Kathmandu valley bicycling tour will take you to an elevation of 2,200 meters, passing through gorgeous Newari villages and traditional farms. Ride through untamed forests, National Parks, and many kilometers of rambling single tracks past rice fields and local communities, as well as enjoy beautiful vistas of the Himalayas.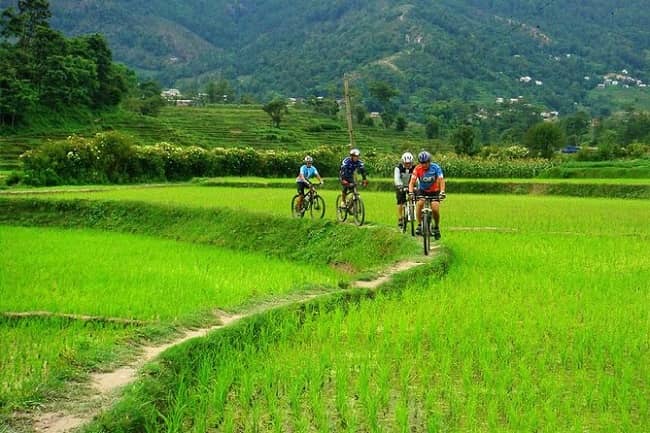 If you enjoy motorcycling, join us as we explore the Kathmandu Valley. An English-speaking guide, a packed lunch, a mountain bike, and a helmet are all included in the tour price. You can start with one of the routes below, depending on your physical fitness.
Highlights Of Kathmandu Cycling Tour In Nepal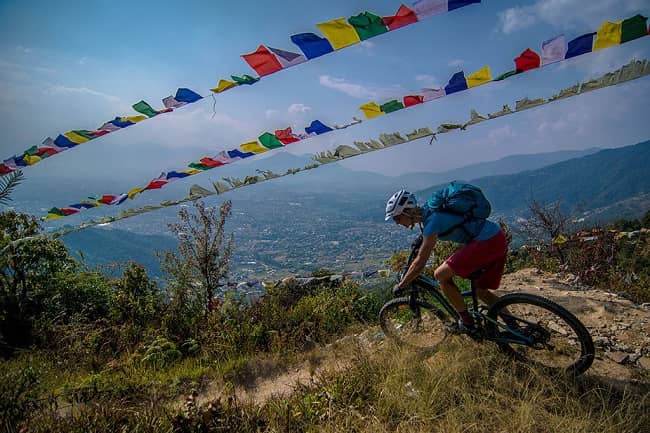 Bike around the Kathmandu Valley's jeep routes and trails.
Take on technical challenges while driving through the jungle.
Get a bird's eye perspective of the Nepalese Himalayan giants.
Choose a path that best suits your technical abilities.
Meet the Newar and Tamang people's villagers.
You may also visit  Gokyo Lakes Trek and Gokyo Ri Trek-Cost, Distance, Itinerary, In Nepal – 14 Days
Overview Of Kathmandu Cycling Tour
A full-day Kathmandu valley bicycling tour offers stunning views of the Nepalese Himalayas, with options tailored to your level of experience and fitness, ranging from an easy 19-mile (32-kilometer) trek to a tough 37-mile (62-kilometer) bike ride.
From Makalu to the Annapurnas, you'll be riding through a wonderful environment of wooded slopes, small settlements, secret temples, and vistas of the big Himalayan peaks.
Each route is open every day and consists of a combination of trails and technical challenges.