Last Updated on June 15, 2022 by Nomadic Matt
Introduction To Exploring Kathmandu by Rickshaw In Nepal
The Exploring Kathmandu by Rickshaw in Nepal trip will provide you with a true experience of Kathmandu while you rest.
The Exploring Kathmandu by Rickshaw in Nepal trip takes you through Kathmandu's narrow alleyways, where you can see local life, small temples and stupas, trekking gear and souvenir shops, restaurants, and more.
Rickshaws are a convenient means of transportation for those interested in exploring the intricate gullies that run through Kathmandu Durbar Square, a UNESCO World Heritage Site, and the surrounding surroundings.
On our rickshaw tour of Kathmandu, we stop at Ason, the city's main bazaar, where we can buy everything from dried buffalo meat to spices, electronics, and textiles.
The bazaar is also one of Kathmandu's two historical India-Tibet trading routes. The Hanumandhoka Museum, located in the durbar square, emphasizes the life of King Tribhuvan (1906-1955), who was instrumental in the country's liberation from the Rana dictatorship.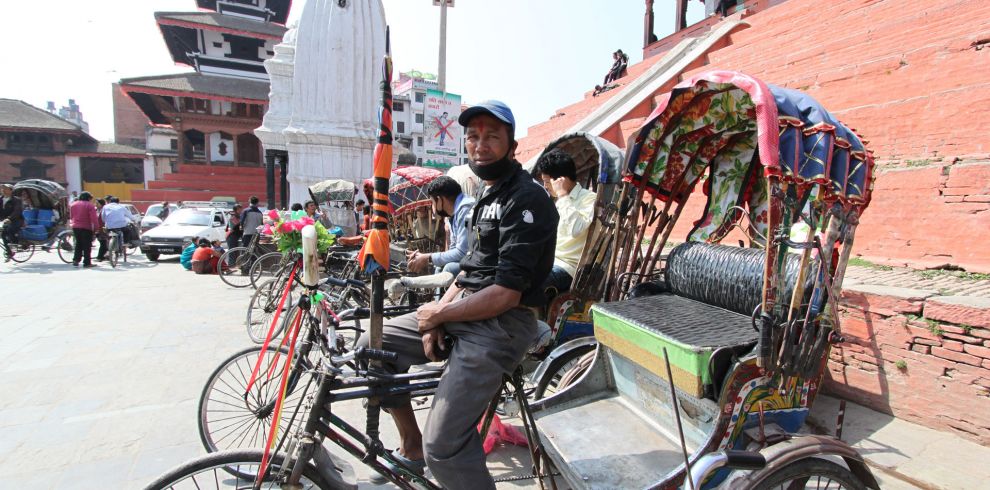 Highlights Of Exploring Kathmandu by Rickshaw In Nepal
Riding a rickshaw through Kathmandu's old center is a great way to see the city.
Kathmandu Durbar Square, a UNESCO World Heritage Site, is home to some of the city's most iconic sights.
Your individual guide will provide you with specific insights into Nepali culture.
The fantastic exposure of using a Rickshaw ride.
You may also visit Joy of Rafting over the Trisuli River-Cost, Distance, Itinerary, In Nepal – 1 Day
Overview of Exploring Kathmandu by Rickshaw
Last Updated on June 15, 2022 by Nomadic Matt
Exploring Kathmandu by Rickshaw in Nepal tour takes you through the UNESCO World Heritage Site of Kathmandu Durbar Square is where Nepal's rulers were crowned, lived, and worshipped.
Many temples and buildings, such as Kumari Chowk (the living goddess's courtyard), the Aakash Bhairav Temple, the Temple of Lord Machhendranath, and the Itumbahal courtyard, are worth seeing.
A fantastic opportunity to tour a local business and learn about Kathmandu's cultural history.