Introduction To Joy of Rafting over Trisuli River In Nepal
The name of this river "Trishuli" comes from Lord Shiva's trident, which is considered to be the most powerful god in Hinduism.
This river is significant for rafting and can be reached easily from Kathmandu, Pokhara, and the Royal Chitwan National Park.
The joy of Rafting over the Trisuli River in this river in Nepal is an absolutely fantastic experience for everybody who visits, since the river current may provide a variety of levels of fun and excitement.
Trisuli, one of the most beautiful rivers, retains its allure and excites those who come to enjoy rafting. Trisuli is ideal for a quick blast through the rapids on a fast current.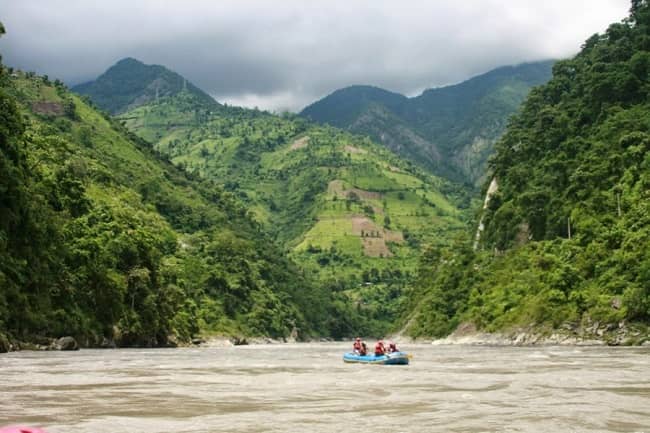 The names of the numerous fascinating rapids that fall while going over this adventurous river include Snail's nose, Teendevi, Malekhu rapid, Monkey rapid, Upset, Surprise, Monsoon, Cotton Pony, Ladies Delight, S-Bend, Highway, Monsoon, and Pinball Rapid.
Rafters have numerous opportunities to face the most extreme challenges that the water of this river has to offer, as well as to enjoy the peaceful water flow. Come join us for adventure and enjoyment; we'll provide all you need.
Highlights Of the Joy of Rafting over Trisuli River In Nepal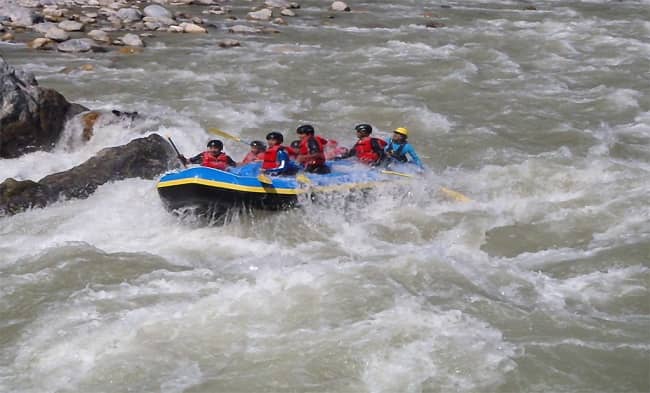 Pool and drop rapids are exhilarating and fun.
Getting off the bus is the best way to get from Kathmandu to Pokhara.
Combines wonderfully with Nepal's greatest Canyoning.
Chhimkesory Adventure Camp is located here.
You may also visit  Kathmandu Valley and Chitwan Tour-Cost, Distance, Itinerary, In Nepal – 7 Days
Overview Of joy of Rafting over the Trisuli River
Nepal is known as one of the best sites for rafting, from steep, awe-inspiring mountain streams to classic big-volume wilderness trips.
Trisuli River rafting is Nepal's most popular river, with easy access from Kathmandu, Pokhara, and Chitwan. Trisuli River rafting is the best in Nepal.
Along with the pleasure of rafting, the adventure brings together varied demographics, landscapes, cultural history, flora, and fauna.