Introduction To Everest Base Camp Short Trek In Nepal
The Everest Base Camp Trek is a playground for adventure and thrill-seekers from all over the world.
For committed trekkers, the Everest Base Camp Short Trek is on their bucket list.  The paths in this corner of the world are tough and fairly secluded.
Other tall peaks in the neighborhood of Mt. Everest (29,029ft / 8,848.68m) include Lhotse (8,516m / 27,940 ft), Nuptse (7,861m / 25,791ft), Makalu (8,485m / 27,838ft), Cho Oyu (8,189m / 26,867ft), Ama Dablam (6,812m / 22,349
This region has a lot of biodiversities, especially in Sagarmatha National Park, which is also a UNESCO World Heritage Site. A 40-minute mountain flight from Kathmandu to Lukla begins the adventure of the EBC trek.
We will hike to Phakding (2650m / 8,562ft) on the first day after arriving in Lukla. On our second day, we will travel to Namche Bazaar (3,440m), the Sherpa capital of Nepal and also known as the gateway to Everest Base Camp.
We'll be trekking in some of the world's most remote locations on this day, traversing through breathtaking terrains, crossing several suspension bridges, and observing changing flora and fauna as we ascend.
Along the way, you'll pass across sculpted stones known as Mane and Chorten, which have sacred importance for Buddhists.
We'll also visit some of Nepal's most incredible locations, like Syangboche Airport (Nepal's highest altitude airport), Yak Farm, Hillary School, and Khumbu Monastery, which is said to be home to yeti scalp.
We will continue trekking further, leaving Namche Bazaar behind and heading to Tengboche (3,855m / 12,850ft), which is famed for the Tengboche monastery (3,855m / 12,850ft).
The monastery looks stunning against the backdrop of towering mountains, and the atmosphere is serene and tranquil, as one would expect in a spiritual location. We'll spend the night in Tengboche, which feels like a spiritual haven.
We leave Tengboche on our fourth day of the Everest Base Camp trip and journey to Dingboche (4,410m / 14470ft), our destination for the day. The vistas of spectacular peaks and amazing landscapes will more than compensate for the trekking effort we will be putting in.
The Dingboche Valley is flanked by ChhuKung Ri (5,550m / 18,209ft) and is hence warmer. Imja Lake (5,004m / 16,417ft), which is located in this valley, feeds the Imja River.
We'll continue our adventure from Dingboche to Lobuche (4,930m / 16,175ft) the next day. You'll enjoy amazing vistas of Himalayan peaks like the Mahalangur Himal, Pumori, Lingtren, and Khumbutse along the trip.
It will be practically nightfall when you arrive in Lobuche, so we will spend the night there, looking forward to reaching Everest Base Camp (5,364m / 17,598ft) the next day.
We will arrive at Everest Base Camp on our sixth day, but first, we will say our goodbyes to Lobuche and travel to Gorak Shep.
We will arrive at Gorak Shep late in the afternoon, leave our luggage there, and then climb to the Everest Base Camp (5,364m / 17,598ft), our final destination.
You may find yourself rewinding your recollections while on the EBC, reflecting on the difficulties you faced, your struggle with nature, and the rewards you were able to obtain.
By any measure, making it to EBC camp is a great accomplishment. We'll descend to Gorak Shep, where we'll spend the night, after spending some time in the Everest Base Camp.
We get up early on our seventh day in Gorak Shep and travel to Kala Patthar (5,550m / 18,208ft) to witness the exquisite sights of Everest's dawn dawning. It'll most likely be a memory you'll treasure for the rest of your life.
The view of the Khumbu Glacier from Kala Patthar adds significantly to the breathtaking scenery. The experience you acquire via EBC Trek will undoubtedly motivate you to face and overcome problems in your life.
We'll return to Pheriche (4,371 m / 14,341ft) after spending some of the happiest days of our lives in Gorak Shep. Because you'll be falling, the path should be simple. You will travel through a memorial park devoted to those who were unable to overcome the difficult terrain.
We'll keep walking until we reach Pheriche, where we'll spend the night. We'll wake up the next day in Periche, eat breakfast, and begin our hike to Namche Bazaar.
The pathways are quite easy, passing through gorgeous rhododendron trees that give cover for highland fauna such as mountain goats, snow leopards, and pheasants, among others. We'll keep going till we reach Namche Bazaar, our target for the day.
We will depart Namche Bazaar on the ninth day and travel to Lukla. This is the last day of our walk, and you may feel sentimental as you return to the starting point. However, before arriving in Lukla, you will pass through Tok Tok, a small yet lovely settlement.
After arriving in Lukla, we'll rest, relax, and spend the night before returning to Kathmandu the next morning. On the ninth day of our journey, we will board our planned aircraft to Kathmandu.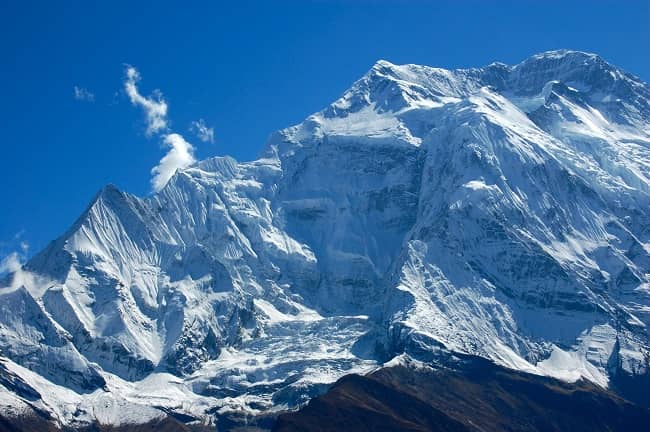 The flight will be relaxing, and you will have plenty of opportunities to reflect on your accomplishments and relive your experiences.
All of our valued clients are encouraged to arrive at least one day (in the afternoon) prior to the trip departure date to participate in the trip briefing. You will get the opportunity to double-check your equipment, acquire trip instructions, and learn about the weather conditions at the trip briefing. We strongly advise tourists to add one or two extra days to their vacation to ensure that they do not miss their international flight owing to anticipated flight delays between Kathmandu and Lukla.
Highlights Of Everest Base Camp Short Trek In Nepal
Sherpa culture, way of life, and serene monasteries, such as Tengboche monastery.
Views of Mt. Everest, the world's tallest mountain, are breathtaking (8,848m).
Mt. Lhotse (8,516m), Mt. Makalu (8,463m), and Cho Yu are among the other peaks (8,201m)
A diverse assortment of vegetation and fauna can be found in the highlands.
Snow leopards, musk deer, and Himalayan Monal are among the wildlife that inhabits the Khumbu Glacier.
Kala Pathar offers panoramic views (5,555m)
At Syanboche, the world's highest airport is located.
Tengboche's historic monastery
Benefits Of Everest Base Camp Short Trek In Nepal
On arrival, you will receive a free private vehicle ride from Tribhuvan International Airport to your accommodation, and vice versa on your return.
An oximeter is used to check the level of blood oxygen saturation.
Other medical supplies If you don't have your own, make provisions for sleeping bags and down jackets.
During the trekking season, there is no charge for storing additional luggage.
During the walk, we offer free luggage storage at our store.
Short Everest Base Camp Trek Route Packing List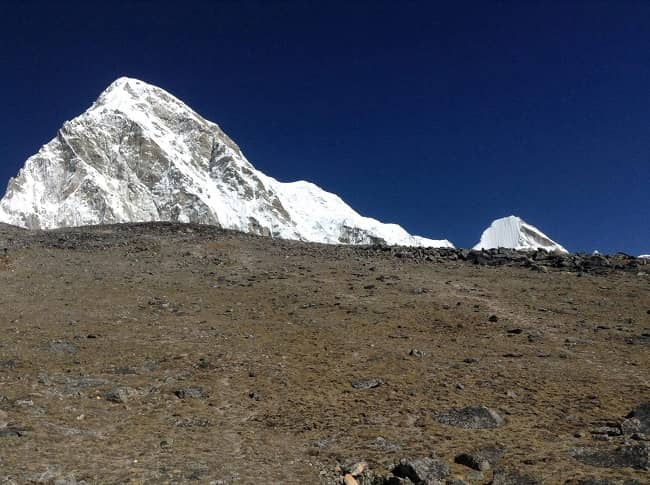 We advise our clients to simply bring the essential attire and accessories. Please keep in mind that one porter will be assigned to each pair of visitors, and the weight limit per person is 9 kg. Here is a list of gear and equipment that we recommend you bring with you.
Head
Scarf or hat for the sun
Winter hat, insulating hat, or a hat with a wide brim
Extra batteries for the headlight
Face
Sunscreen
Sunglasses that block UV rays
Wipes for the face and body
Hands
Lightweight gloves

Heavyweight winter gloves
Body
Shirts for hiking
Shirt with a long sleeve made of synthetic fiber.
Rain jacket with hood
Jacket made of fleece
Cotton pants that are light and airy.
T-shirt (bring lightweight wool)
Underwear made of polypropylene
Jacket with down feathers (available for rent in Kathmandu)
Sweater
Jacket and pants that are waterproof
Footwear
Boots for Hiking
Socks made of thick wool (Take an extra pair of thick light socks)
Essential gear
A daypack or a backpack (Size depends on whether you take a porter or not)
Bottle with a heating element
Purification of water
Pole for hiking
Bag for sleeping (-15 degree bag is best for high altitude trekking)
Toiletries
a drying towel of medium size
Toothbrush
Toothpaste
Deodorant/floss/toilet paper
Biodegradable soap in a bar
a pair of nail clippers
Mirror, little
Personal accessories
Money

Watch

Cell phone

Camera
Extra items
Kit for first aid
Extra passport pictures and passport photocopies
Pencil and notebook
Binoculars
Trip Information : Best Time | Food | Accommodation & Acclimatization on EBC Trek
Mt Everest Base Camp Trek
The trek to Mt. Everest Base Camp begins with a domestic flight from Kathmandu to Lukla in the early morning. The flight is only about 40 minutes long and is rather short.
Flights from Kathmandu to Lukla and back are included in this package!
Warm welcome at Tribhuvan International Airport
On your arrival, we will pick you up from the airport and drop you off at your hotel in a private vehicle, and vice versa on your departure. Our agent will be holding a booklet with your name on it at the Tribhuvan International Airport. As a welcoming gesture, they will either give you a Khada or Marigold garland and then drive you to your accommodation. To take use of this free service, please provide your flight information.
Everest Base Camp 10 days trek accommodation arrangements
This short Everest Base Camp Trek comprises a 9-night stay in the Himalayan region, lodge to lodge.
We will spend four nights in standard rooms in Lukla, Phakding, and Namche (2 nights) and five nights in normal rooms in Tengboche, Lobuche, Dingboche, Gorakshep, and Pheriche.
It is possible that a two-day stay in Kathmandu is required before and after the hike, but this is not included in the package.
Hot showers and Wi-Fi are provided at a cost in hotels, restaurants, and lodges.
Food during Everest Base Camp Trek
Because the hike takes place at a high altitude, your body will require a sufficient supply of carbs, proteins, and other nutrients. In many regions, you'll find plenty of healthful and excellent cuisine, but your options are limited. In Kathmandu, there are numerous dining options.
In trek regions, we will serve 13 breakfasts, 13 lunches, and 13 dinners.
The following are some of the most popular menu items:
Oatmeal, Corn Flakes, French Toast with Jam, Butter, Cheese, and Honey Tibetan Bread or Chapati are among the thirteen-morning options. Pancakes, Muesli Breads, Fruits and Vegetables, Local Tsampa Porridge, Hashed Brown Eggs, Egg Varieties (Omelets), Muesli Breads, Fruits and Vegetables, Hot Drinks – Teas, Coffees, Hot Chocolates, etc.
Thirteen lunches, including Dhal, Bhat & Tarkari, Tibetan Bread, Various Soup Items, Tenduk, Spaghetti Noodles, Thukpa, Pasta, Sherpa Stew Steaks, Sandwiches, Momo (Dumplings) Macaroni Dishes, Vegetable Curry, Potatoes, Salad, Pizza (Tomato, Mushroom, Mixed), Snacks (Papad, Prawn), Dessert Items
Thirteen meals – Dal (lentils), Bhat (rice) & Tarkari (curry), Tibetan Bread, Various Soup Items, Sherpa Stew, Steaks, Sandwiches, Momo (dumplings), Macaroni Dishes, Tenduk, Spaghetti Noodles, Thukpa, Pasta, Vegetable Curry, Potato Items, Vegetables, Salads, Pizza (Tomato, Mushroom, Mixed), Sn
We choose the best lodges that serve food that is fresh, clean, flavorful, and nutritional. Local, Asian, and western cuisines are available on the menu, but as you climb higher, your options become more limited.
At trek locations, we strongly advise drinking plenty of liquids such as green, ginger, and lemon tea, hot lemon, garlic soup (must), and fresh veggies.
Though non-vegetarian options abound in hike locations, we do not advocate them due to cleanliness concerns. Similarly, alcoholic and caffeinated beverages, hot chocolates, and dairy products should be avoided.
All personal bills (alcoholic, hot (tea/coffee), and cold drinks) in teahouses/lodges or cafés are excluded from the package, save for standard meals (breakfast, lunch, and dinner with seasonal fruits).
Best time for a Short Everest Base Camp Trek in Nepal
For the Everest Base Camp hike, the weather is the most important aspect. Though you can receive a real-time prediction of Everest Base Camp here, it isn't 100% accurate. With the weather in mind, the optimum seasons for an Everest Base Camp Trek are Spring and Autumn.
Locals and professional trekkers, on the other hand, hike to Everest Base Camp all year, and Discovery World Trekking offers Everest Base Camp treks in all seasons.
January to February
The coldest months are early January and early February. In many locations, there is a lot of snow, and the temperatures are very cold.
Even if the daytime is warm and beautiful with bright skies, midnight is bitterly chilly. Some trekkers, on the other hand, like hard winter hikes. As a result, Discovery World Trekking also offers winter Everest Base Camp trips.
Temperatures range from 15°C to -15°C.
March to April
This is one of the greatest seasons to hike at Everest Base Camp due to the pleasant weather. Temperatures begin to rise in mid-March, and the bright sky provides for a spectacular view of the Himalayas and related glaciers. The month of March symbolizes the start of the spring season. The weather begins to warm, and the plants and animals that have been dormant for the winter return to life, feeding, and breeding in the sun.
Temperatures range from 18°C to -12°C.
May to June
These months are also ideal for trekking, especially before the monsoon season begins. The monsoon season in Nepal begins at the end of June and lasts until mid-August. The walk is particularly enjoyable during these months because of the blend of spring and summer seasons.
Temperatures range from 25°C to -5°C.
July to August
Flights to Lukla may be canceled due to strong monsoon rains, mostly in areas below 3,500 meters, disrupting your journey. It is not impossible to trek to Everest Base Camp in June and July, however, it is difficult. You can contact us for safe and secure hikes if you wish to trek during these months. During the rainy season, uncrowded paths offer amazing waterfall vistas.
Temperatures range from 27°C to 5°C.
September to October
This is also one of the best seasons for EBC hikes, with a large number of people flocking to the trails. As the rainy season draws to a close, the ideal trekking season approaches. The temperature reaches 20 degrees during the day and 5 degrees at night. The majority of trekkers prefer their EBC hikes during this season, as the skies clear up and provide spectacular mountain views. Most trekkers are advised to visit EBC during this period.
Dashain and Tihar, two major Nepali festivals, fall during these months, allowing you to partake in the festivities.
Temperatures range from 20°C to 5°C.
November to December
Snowfalls begin to fall in the Himalayas region as winter approaches, making trekking difficult. The nights are bitterly cold. Treks in November are comparably easier and offer spectacular vistas of the upper ranges. The temperature begins to drop in December, and snow begins to fall.
Temperatures range from 10°C to -17°C.
The weather in the Himalayas is changeable and unpredictable.
Everest Base Camp Trek Trip Grade | Fitness Level | Health Advice
Everest Base Camp in a Nutshell There are no scheduled acclimatization days on the trek to Everest Base Camp. The hike will take us to a height of 5,555m at Kala Patthar, where we will stay three nights above 4,000m.
This trek is recommended for people who have high-altitude trekking experience, are in good health with normal physical fitness, and have a positive attitude, a lot of self-confidence, and a lot of drive. For 10 days, you must be able to hike five to seven hours per day.
Physical exertion is required when trekking at high altitudes. This walk not only takes you to high elevations, but it also takes you through rugged mountains with severe ascents and descents. However, no technical knowledge or abilities are required.
Exercising and running on a daily basis for a few weeks before the trip can improve your stamina and allow you to completely enjoy the hike. Before booking, trekkers with pre-existing medical conditions such as heart, lung, or blood disease should contact us or visit a physician.
There's no need to be concerned about your safety because DWT provides qualified guides who have received comprehensive first-aid training. They will continuously monitor your oxygen level in order to diagnose altitude sickness as soon as possible. Furthermore, the routes have been devised to avoid altitude sickness.
The best way to avoid serious altitude sickness is to descend as soon as possible. Your trek leader has the final say on whether or not a member of your group is experiencing symptoms of altitude sickness.
Can I trek alone?
We organize both group and private treks. Group discounts are available dependent on the size of your group. The larger your group, the greater the savings. Please see our price list for further information. Simply click the – we offer group discounts – link on the right.
Having said that, we can accommodate groups of any size and even add an assistant guide for groups of 12 or more.
A typical day during the Everest Base Camp Trek package
Climbing, admiring the scenery, snapping photos, touring the local communities, and tasting traditional delicacies are all part of each day's walk.
Our skilled guides/Sherpas will accompany you during the walk. They can also give you information about the sites you'll be visiting. Porters will transport your bags, however, you may need to keep your valuables in an ordinary backpack.
The day begins with a nice cup of tea or coffee in the morning. Following a hearty breakfast, we start out on our daily walk at about 7 to 8 a.m., depending on the length and character of the hike that day.
We will feed you lunch about midday, often on the way to the next site, after a three to four-hour hike. We take a break for about an hour before returning to the trails.
The afternoon stroll is usually shorter, lasting between two and three hours. You can snack on the extra dietary food once you get to your overnight lodge/tea house/tent. Then you're free to go exploring in the area.
Dinner is served between 6 and 7 p.m. Your trip leader will brief you on the next day's plans after dinner and before you go tonight. You can engage in social interactions, read books, or play games like monopoly, chess, or cards after this briefing. Mountaineering documentaries are also available if they are available. Most foreigners enjoy studying Nepali with our crew because it is a light and enjoyable language.
Is there Wi-Fi on during Everest Base Camp Hike?
Almost all of the lodges/hotels where you'll be staying provide Wi-Fi for a modest fee. However, at higher altitudes, we will only communicate by phone. Our office will communicate with the team via the team leaders on each day of your walk. In Kathmandu, you can easily buy a Nepali sim card if you want to.
Wi-Fi connectivity is available for a fee at hotels and resorts.
Extra personal expenses on trekking
You'll require additional funds for
In Kathmandu, meals and lodging are provided.
Fees for obtaining a visa and purchasing a travel insurance policy
Snacks, drinks (hot (tea and coffee), cold drinks, and alcoholic drinks)
Crew suggestions
Expenses for souvenirs and other personal items
We recommend bringing cash (dollars or other major currencies) to Kathmandu, where you can easily convert them for Nepali Rupees. Please keep in mind that in Nepal, only Nepali Rupees are accepted.
Electricity for recharge, Drinking water
For a modest cost, you can recharge your batteries at hotels/lodges along your ten-day trip to Everest Base Camp.
Similarly, you can purchase mineral water in bottles at stores, lodges, and hotels, or fill your water bottle with boiled water at your hotel. For your safety, we give water purifying pills.
Because you can't be sure of the water's purity, you shouldn't consume it from rivers, taps, or wells.
Our Crew
Our knowledgeable guide/Sherpa will accompany us on the trek to ensure your safety and comfort. Your stuff will be carried by porters.
Our members are locals from high Himalayan remote places, and they have exceptional physical endurance at high altitudes.
We value all of our employees, so we pay them well and take care of their insurance, clothing, food, and lodging throughout the trip. When our guides and porters become unwell or injured, they receive medical attention.
Only happy people can make others happy, thus we always make sure that our team members are happy. Members of our trek/expedition team have the following qualifications:
Authorized Trekking Guide Training Certificate
Intensive Wilderness First Aid Training
Fluency in English and another major language
Conservation and Biodiversity Training
Experience with rock climbing
Travel insurance for Everest Base Camp Trek
This Everest Base Camp Short Hike requires travel insurance. Before beginning the hike, all trekkers must produce a copy of their comprehensive travel insurance policy certificate to us. Medical and emergency repatriation must be covered, as well as helicopter rescue and evacuation costs at high altitudes (up to 6000m).
Based on the experiences of our former clients, we may recommend insurance firms to you. We do not, however, sell insurance coverage. Within a week of booking the trek, we ask that all trek participants provide us with their comprehensive insurance information. In an emergency, we'll prepare a speedy, successful rescue using your insurance policy and other documentation you supplied us.
Before you acquire travel insurance, call your provider and double-check that it covers helicopter rescue and evacuation up to 6000 meters. Do not rely solely on the material of the insurance company's website.
Nepal Travel Visa Application
Except for Indian nationals, all foreigners must have a valid visa to enter Nepal. At Tribhuvan International Airport and Nepal's borders with India and Tibet, you can obtain an on-arrival visa. Visit www.immigration.gov.np. for additional details.
You'll need a passport that's valid for at least six months, a passport-size photo, and visa fees to apply for a visa. A 30-day visa costs $50 at the moment (to be paid in cash).
A free visa will be given to children under the age of ten. It is strongly recommended that you examine the current regulations. Visa regulations are subject to change at any time. Citizens of China and members of the South Asian Association for Regional Cooperation (SAARC) (Bangladesh, Bhutan, India, Maldives, Pakistan, and Sri Lanka) are exempt from visa fees.
Certain countries' citizens may be denied a visa upon arrival. On-arrival visas are not available for citizens of Nigeria, Ghana, Zimbabwe, Swaziland, Cameroon, Somalia, Liberia, Ethiopia, Iraq, Palestine, and Afghanistan. If you are a citizen of one of these countries, please contact the Nepalese Embassy in your country.
Before we embark on our journey, we'll double-check everything (luggage, equipment, etc.) during our briefing.
Currency Exchange in Nepal
Nepali Rupees (NPR/Rs) are the local currency.
(1 USD = ~ Rs.124 NPR).
You can exchange major foreign currencies through local banks and legitimate money exchanges in Kathmandu and all over Thamel. Legitimate money exchanges display their ongoing exchange rates visibly to the public.
Please note – only 100 INR (Indian Rupees) and 2000 INR notes are legal in Nepal.
Despite having the security advantage of traveler's cheques, we prefer cash exchange. It helps avoid lengthy processes and high bank commissions. 
You can withdraw cash (in Rupees)from ATMs all over Kathmandu and Thamel itself. Many of these ATMs are open around the clock. The maximum withdrawal amount is 35,000 Rupees for a 500 Rupees processing fee for foreign cards.
If you use the money exchange facilities at banks and financial institutions, they impose a service charge fee of about 4% or more.
During the trek, there are no banks and money exchange services so you should exchange your money in Kathmandu, depending on how much personal expense you require. Only Nepali Rupee is accepted in trekking regions.
Most established banks in Asia will only accept foreign currency notes that are not old, torn, or faded. Please ensure that you have new, clean notes.
How much does Everest Base Camp Trek cost?
Treks to Everest Base Camp typically last ten to sixteen days and cost between $1200 and $1600. (USD). This sum covers internal flights (Kathmandu – Lukla – Kathmandu), meals, lodging, and trek crew while on the trails. You will save a lot of money if you travel in a group.
How much luggage can I take for the Everest Base Camp Trek?
Our porters carry an 18kg load, and one porter is assigned to two hikers. As a result, your luggage allowance is 9kg. We expect you to bring a backpack with you to protect your valuables. You can store your bags for free at our office.
Before we leave our office, we'll double-check everything (luggage, equipment, etc.) in our briefing.
Everest Base Camp Trek Safety
All of our client's safety and security are guaranteed by us. Our knowledgeable crew has all of the necessary gear and equipment, as well as first-aid kits.
If someone on the journey becomes ill, the trek leader must decide whether to continue or descend. We will arrange for rescue helicopters in the event of an emergency. Trekking in groups improves the trek's safety and security. Other factors that contribute to the safety of our trek are listed below.
Trek leaders and guides have years of trekking expertise
Our Trek leaders and guides have received extensive outdoor first aid training.
Our workforce wears high-quality gloves and masks.
We inspect the quality of the food and lodging.
Extra days for unpredictable weather
We strongly advise our clients to extend their Everest Camp trip by two days so that they do not miss their international return flight. Due to the weather, flights from Kathmandu to Lukla or vice versa may be delayed. The flight is postponed for the following available day in such instances.
We can arrange a helicopter, however, depending on availability, it will cost between USD 500 and 1000. If there isn't a flight delay, you have a plethora of possibilities on how to spend your time.
Please note that the Everest Base Camp Short Trek has a set departure date from Kathmandu, and we can adjust the flight date to meet your needs. Please review your scheduled departure date and notify us if the time does not suit you. We can reschedule a journey for you at your convenience.
The above schedule is a basic guideline that may need to be modified due to external variables beyond our control, such as inclement weather, lodge and campsite closures, unforeseen governmental decrees, trail conditions, and so on.
If changes to the itinerary are required, the trek leader's decision will be final. The choice will be made by the trek leaders with the best interests of all team members in mind.
You may also visit Annapurna Circuit Short Trek-Cost, Distance, Itinerary, In Nepal – 10 Days
Overview Of Everest Base Camp Short Trek
The Everest Base Camp Trip is ideal for an adrenaline-pumping trek in the Everest region. From Kalapatthar, you can see Mount Everest and the other Himalayan peaks.
The Everest Base Camp Trek is a once-in-a-lifetime trip for those whose ambitions soar above the heavens. You'll be miles away from traffic and contemporary conveniences, immersed in natural splendor.
Also, push yourself to the limits of your personal endurance. Everest Base Camp Trek has known for its beautiful mountain peaks as well as the residents' loyalty and hospitality (the Sherpas).