Introduction To The Royal Trek In Nepal
The Royal Trek is a short, simple trek from Pokhara that is suited for people of all fitness levels and ages. The walk was given the name Royal Trek after Prince Charles and a group of 90 people examined the route in the early 1980s.
The trekking track traverses through rhododendron forests, river valleys, breathtaking topographies, various landscapes, and beautiful Himalayan vistas as it passes through an Annapurna region.
Trekkers have numerous opportunities for valuable cultural encounters with the various ethnic populations as they pass through the various picturesque villages.
Excursionists can experience beautiful views of the expressively designed hillside rice fields, the magnificent Annapurna range, Mt. Fishtail, and the Langtang Mountain vistas, as well as woods of magnolia, cherry, and rhododendron, on an easy trip around Pokhara valley that requires no technical abilities.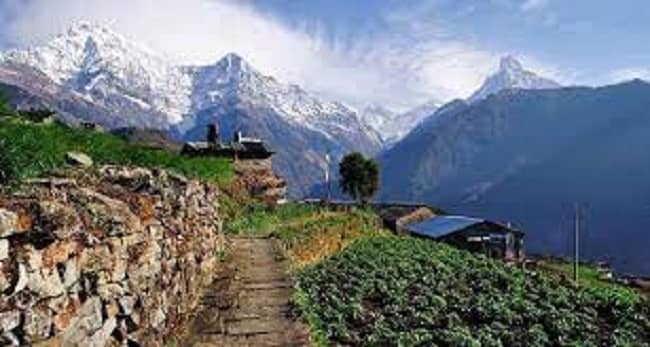 After witnessing the UNESCO World Heritage Sites of Kathmandu Valley, the delicious trip continues. Pokhara is reached after a picturesque journey along the Prithivi route.
The next day, after a short drive from Pokhara, trekkers arrive at Bijayapur, the trek's starting point, and begin their journey towards Kalikastan.
They continue their trek across terraced farmlands, and meadows, uphill and downhill until they arrive at the beautiful Begnas Lake.
Trekkers are cordially welcomed by the deep rhododendron and other various flora and fauna, in addition to the picturesque vistas of the panoramic mountains. Throughout this brief hike, nature and cultures are vividly explored.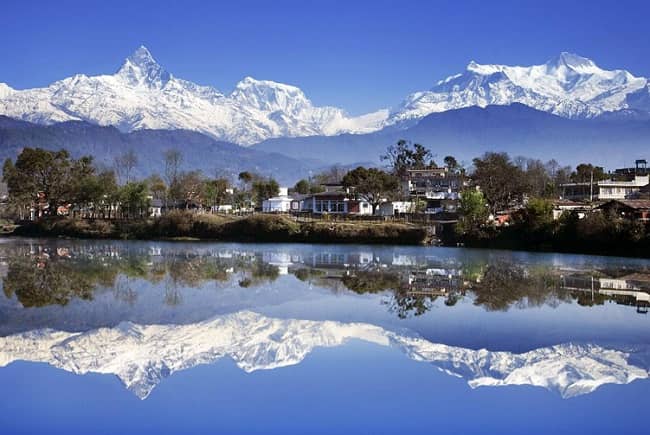 Highlights Of The Royal Trek In Nepal
A day excursion to Kathmandu's most stunning sights, including the Durbar Squares, Pashupatinath Temple, Boudhanath, and Swayambhunath Temples.
A breathtaking panorama of the landscape, pastures, hilly settlements, plants, and fauna.
The Gurung, Magars, Chettris, and Brahmin communities have their own culture and way of life.
Beautiful views of the Annapurna Massif, Machhapuchre, and Dhaulagiri.
An opportunity to visit Pokhara's Begnas and Rupa lakes, as well as other popular destinations.
You may also visit Discover Kathmandu-Cost, Distance, Itinerary, In Nepal – 4 Days
Overview Of The Royal Trek
The Royal Trek, one of the shorter excursions over the Annapurna foothills' shrubs and bushes, is named after Prince Charles, Prince of Wales, who hiked the area in the early 1980s.
The Royal Trek begins in Pokhara and continues through various local Gurung hamlets along the way, providing an opportunity to learn about the region's diverse cultures as well as the sceneries and vistas.
The trek culminates at the crystal blue Lake Begnas, with spectacular views of the Annapurna Range and the sacred Mount Machhapuchhre.