Introduction To Yala Peak Climbing In Nepal
Yala Peak, at 5732 meters, is one of the lowest hiking peaks in Nepal and is thought of as a very simple, non-technical climb that is breathtakingly beautiful and tranquil.
The Langtang region offers the best thrill of adventure trekking and peak climbing because it is situated in the heart of the Langtang Himalayan range, close to the Tibetan border.
All passengers with prior outdoor expertise can attempt to reach the peak, while prior mountaineering experience is not necessary.
Amazing views of the Himalayas into Tibet and Nepal are available from the summit. On the other side of the valley, on Naya Kanga, this mountain is frequently used as a warm-up.
The journey begins in Kathmandu with a drive to Syabrubesi, followed by a few days of hiking through woods and villages to reach Kyanjin Gompa at the base of the commanding Langtang Lirung (7246 m), where we may take a break and see Buddhist monasteries and the Langshisa glacier.
Next the establishment of our high camp at (4800m), we teach the necessary climbing techniques and instruction for using crampons, ice ax, and rope, and the following day we ascend Yala peak summit.
From the top, we will be rewarded with spectacular views of Langtang Lirung (7,246m), Lenpo Gang (7083m), Dorje Lakpa (6990m), Ganesh Himal, and Naya Kanga in Nepal, Gangchempo (6388m) in Tibet, and the colossal Shishapangma (8027m) – Tibet's sole solitary mountain above 8000m (8000 m).
We return to Syabrubesi and take the drive back to Kathmandu after successfully ascending to Yala Peak.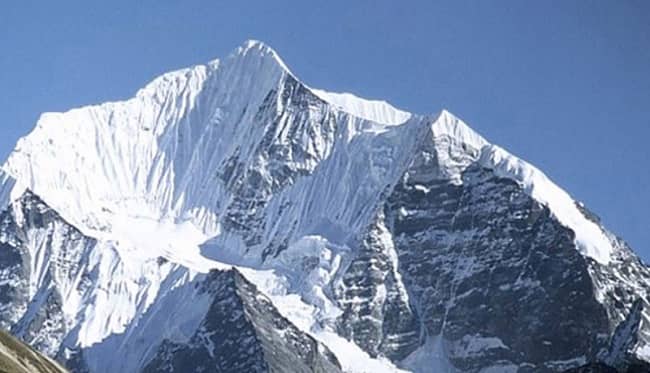 Highlights Of Yala Peak Climbing In Nepal
According to the Alpine Grading System, rated class F (easy).
The largest Tamang community and a center of Tibetan culture in Langtang village.
Panoramic views of the Tamang and Gurung communities' customs, cultures, and hospitality, including those of
Langtang Lirung, Shisha Pangma, Naya Kanga, Yala Peak, Dorje Lakpa, and others.
Endangered species' habitat – Red Panda
Walking through bamboo and rhododendron forests, magnificent waterfalls, and monasteries
On-arrival Airport Pickup
For valued clients who have booked a package with us, we provide complimentary airport arrival and departure transfers. At the airport, our agent will be holding a leaflet with your name on it. They will greet you and give you a marigold garland or khada as a welcome gesture before driving you to your accommodation in a private vehicle.
We ask that all of our valued clients arrive in Kathmandu by 3 p.m. at least one day prior to the trip departure date. We need time to conduct a trip briefing, during which we offer you with information on your journey and inspect your equipment (luggage) to ensure that you are well prepared for the walk.
How to Communicate During the Trek?
For a nominal fee, you can use the internet at the lodges, but after you reach high elevations, you'll have to communicate via phone.
Our office will connect with all of our valued clients by Signal, WhatsApp, phone, Messenger, and other means at least once a day to ensure that they are fine, safe, and comfortable.
You might get some signals along the route, depending on the network you're using, but they're not particularly strong at high altitudes. In Kathmandu, though, you may easily obtain a local sim card.
In most cases, you will be able to connect to the internet at all of the lodges/hotels where you will be staying.
Wi-Fi is usually available during the walk-in lodges/lodges for an additional fee.
Extra personal expenses on trekking
In Kathmandu, the clients are responsible for their own meals and lodging. You may book them conveniently online, or we can do it for you if you want.
Similarly, you must pay for visa processing, travel insurance, beverages, trip snacks, hot and cold drinks, souvenirs, and tips to trekking crew members, among other things. Bringing cash (Dollars) and changing it to Rupees is recommended. In the Nepali market, only Rupees are accepted.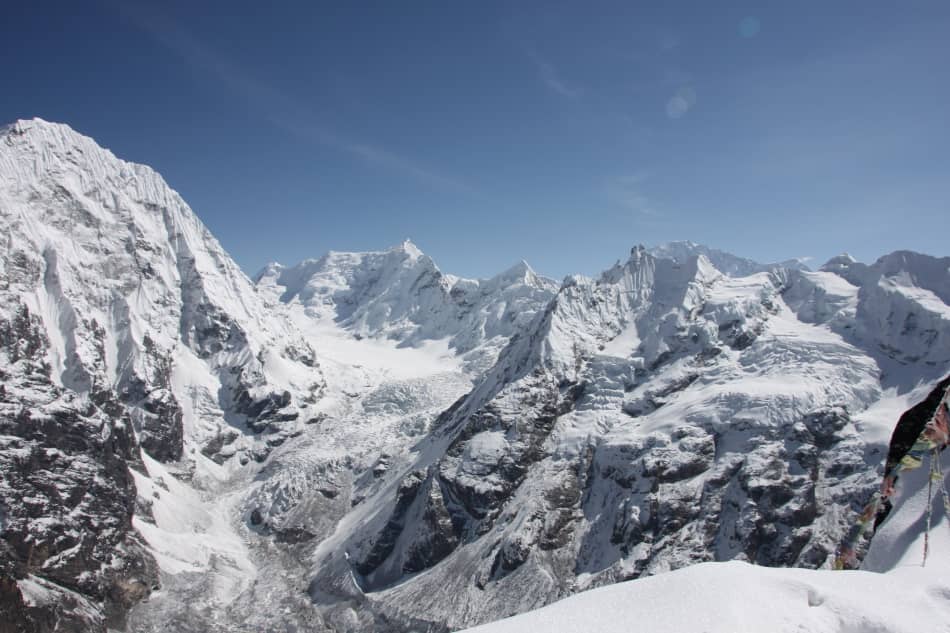 Electricity, battery recharge, water on trekking
In all lodges, electricity for camera and phone recharge is available at an additional expense. During the trip, you can either buy pre-packaged mineral water or bring boiled water with you. You will also receive a water-purifying pill.
We advise against drinking water from rivers or taps because the water may be contaminated.
Trek travel insurance
This Trek requires travel insurance. Before beginning the hike, all trekkers must produce a copy of their comprehensive travel insurance policy certificate to us. Medical and emergency repatriation must be covered, as well as helicopter rescue and evacuation costs at high altitudes (up to 6000m).
Based on the experiences of our former clients, we may recommend insurance firms to you. We do not, however, sell insurance coverage. Within a week of booking the trek, we ask that all trek participants provide us with their comprehensive insurance information. In an emergency, we'll prepare a speedy, successful rescue using your insurance policy and other documentation you supplied us.
Before you acquire travel insurance, call your provider and double-check that it covers helicopter rescue and evacuation up to 6000 meters. Do not rely solely on the material of the insurance company's website.
How to get a visa for Nepal?
Except for Indian nationals, all foreigners must have a valid visa to enter Nepal. At Tribhuvan International Airport and Nepal's borders with India and Tibet, you can obtain an on-arrival visa. Visit www.immigration.gov.np. for additional details.
You'll need a passport that's valid for at least six months, a passport-size photo, and visa fees to apply for a visa. A 30-day visa costs $50 at the moment (to be paid in cash).
A free visa will be given to children under the age of ten. It is strongly recommended that you examine the current regulations. Visa regulations are subject to change at any time. Citizens of China and members of the South Asian Association for Regional Cooperation (SAARC) (Bangladesh, Bhutan, India, Maldives, Pakistan, and Sri Lanka) are exempt from visa fees.
Certain countries' citizens may be denied a visa upon arrival. On-arrival visas are not available for citizens of Nigeria, Ghana, Zimbabwe, Swaziland, Cameroon, Somalia, Liberia, Ethiopia, Iraq, Palestine, and Afghanistan. If you are a citizen of one of these countries, please contact the Nepalese Embassy in your country.
Before we embark on our journey, we'll double-check everything (luggage, equipment, etc.) during our briefing.
Currency Exchange in Nepal | USD to NPR
Nepali Rupees (NPR/Rs) are the local currency.
(1 USD = ~ Rs.124 NPR).
You can exchange major foreign currencies through local banks and legitimate money exchanges in Kathmandu and all over Thamel. Legitimate money exchanges display their ongoing exchange rates visibly to the public.
Please note – only 100 INR (Indian Rupees) and 2000 INR notes are legal in Nepal.
Despite having the security advantage of traveler's cheques, we prefer cash exchange. It helps avoid lengthy processes and high bank commissions. 
You can withdraw cash (in Rupees)from ATMs all over Kathmandu and Thamel itself. Many of these ATMs are open around the clock. The maximum withdrawal amount is 35,000 Rupees for a 500 Rupees processing fee for foreign cards.
If you use the money exchange facilities at banks and financial institutions, they impose a service charge fee of about 4% or more.
During the trek, there are no banks and money exchange services so you should exchange your money in Kathmandu, depending on how much personal expense you require. Only Nepali Rupee is accepted in trekking regions.
Most established banks in Asia will only accept foreign currency notes that are not old, torn, or faded. Please ensure that you have new, clean notes.
How much luggage can I take during the Trek?
Your luggage must not exceed 9 kilograms per trekker. One porter will be allocated to each of the two trekkers, and the total weight of their luggage should not exceed 18 kg. Our porters are never overworked.
You may, however, need to bring your own knapsack or backpack (with valuables or anything important). Carry only what you need. Excess baggage can be safely stored at your hotel or at our store for no charge.
Before we begin the journey, we will double-check everything (luggage, equipment, etc.) during our briefing.
Trek Safely
All of our clients' safety, security, and happiness are guaranteed by us. We place the highest priority on your safety. For each trip, we will bring all of the essential gear, equipment, and first-aid kits. Our guides and leaders have completed thorough first-aid training.
If a trekker becomes ill as a result of the altitude, we will analyze the situation and keep everyone safe. In the event of an emergency, the rescue chopper will be on standby to transport you back to the lower elevation. Every team member will be together for safety during the walk, and there will be no danger of being lost in hazardous terrains.
Responsible travel
Our philosophy is to photograph the voyage while leaving only footsteps. We believe in sustainable tourism and exclusively offer eco-friendly excursions.
We collaborate with the Kathmandu Environmental Education Project (KEEP) to plan eco-friendly itineraries that satisfy the needs of both tourists and local populations in the trekking areas.
Our Crew
Our knowledgeable guide/Sherpa will accompany us on the trek to ensure your safety and comfort. Your stuff will be carried by porters.
Our members are locals from high Himalayan remote places, and they have exceptional physical endurance at high altitudes.
We value all of our employees, so we pay them well and take care of their insurance, clothing, food, and lodging throughout the trip. When our guides and porters become unwell or injured, they receive medical attention.
Only happy people can make others happy, thus we always make sure that our team members are happy. Members of our trek/expedition team have the following qualifications:
Authorized Trekking Guide Training Certificate
Intensive Wilderness First Aid Training
Fluency in English and another major language
Conservation and Biodiversity Training
Experience with rock climbing
Tipping during trek
Tipping is optional and should be dependent on the quality of service received. A tip is an accepted and respected technique in Nepali society to express gratitude (Dhanyabad) for good service.
On the last day of the walk, the majority of our guests offer advice. The amount you tip is totally up to you, and it may be more or less based on your impression of service quality, the length of your trip, your budget, and your appreciation for their efforts.
100% Guaranteed Booking
We are a government-approved and bonded trek and tour company in Nepal. We are also members of the Nepal Mountaineering Association (NMA) and the Trekking Agency Association of Nepal (TAAN) (NMA). As a result, you may book your trek/expedition with complete trust.
As a deposit, we require 10% of the total trip cost. Within a week of booking, please send your documentation, including a copy of your passport, passport-size pictures, travel insurance policy, and arrival and departure flight information.
You can make a 10% deposit via bank transfer, western union, or online payment on our website, and the full balance when you arrive in Nepal. Cash, bank transfer, and credit cards are all acceptable methods of payment. In addition, you will receive payment choices in your email.
Last-minute Trek booking in Nepal
Even though it is always a good idea to plan ahead for your excursions. However, for those who are unable to do so, we provide a special last-minute booking option. To take advantage of this benefit, you must pay the entire trip cost 24 hours before the trek's departure.
Even while we do our best to plan treks at any time, there is a small potential of a trek delay due to events beyond our control, such as the inability to obtain air tickets or unfavorable weather.
Can I extend my trip?
If you wish to stay in Nepal for a few days after the trip, we can arrange enjoyable activities for you, such as exploring areas in and around Kathmandu, Chitwan jungle safari, paragliding, rafting, canoeing, and so on.
Feedback
We offer a farewell meal at the end of the trek, and we will also award you with a trek completion certificate after dinner (hard copy). It's also a great opportunity to tell us about your experience and provide us feedback.
Overview Of Yala Peak Climbing
At a height of 5,732 meters, Yala peak is located in the Langtang Himalayan range to the north of Kathmandu, close to the Tibetan border. One of Nepal's easiest and lowest trekking peaks is this one.
One of the most popular peak-climbing expeditions in Nepal is the Yala Peak Climb. The Rasuwa and Nuwakot districts are part of the Langtang Region, which includes the Yala Peak (5500 m).
Set out on a journey that will take you to the Yala Peak summit, the historic cheese factory, and the old monastery of Kyanjin (5500m). The Yala Peak Climbing excursion provides them all, from the excruciating upward icy climbs to the relaxing display of the Langtang Mountains.