Last Updated on June 15, 2022 by Nomadic Matt
Introduction To Bardia National Park Tour In Nepal
The Royal Bardia National Park, often known as Bardia National Park, is a protected area in Nepal that was established in 1988.
It is the largest and most untouched national park in Nepal's Terai, covering 968 km2 (374 sq mi) and bordering the eastern bank of the Karnali River and bisected by the Babai River in the Bardiya District.
The summit of the Siwalik Hills marks its northern boundary. The Nepalgunj-Surkhet highway constitutes part of the protected area's southern edge, however, it severely disturbs it.
The Geruwa, a tributary of the Karnali River, forms natural borders to human settlements in the west, and the Babai River forms natural bounds in the southeast.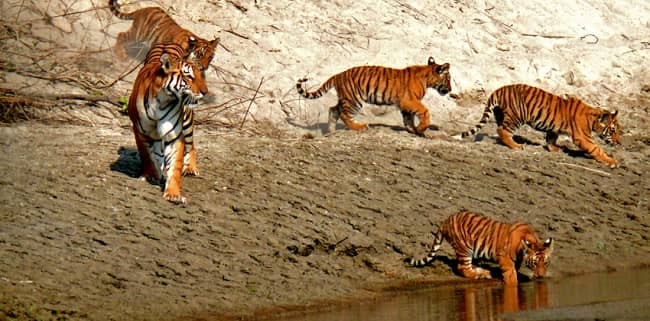 The Tiger Conservation Unit (TCU) Bardia-Banke, which covers 2,231 km2 (861 sq mi) of alluvial grasslands and subtropical moist deciduous forests, is made up of the Tiger Conservation Unit (TCU) Bardia-Banke and the adjoining Banke National Park.
It is the country's largest national park, covering 968 square kilometers in the Mid-Western region. Around 53 mammals live in the park, including rhinoceros, wild elephants, Bengal tigers, swamp deer, and Gangetic dolphins.
Aside from that, the Bardiya National Park is home to 23 reptile and amphibian species, as the Karnali and Babai rivers run through it.
Highlights Of Bardia National Park Tour In Nepal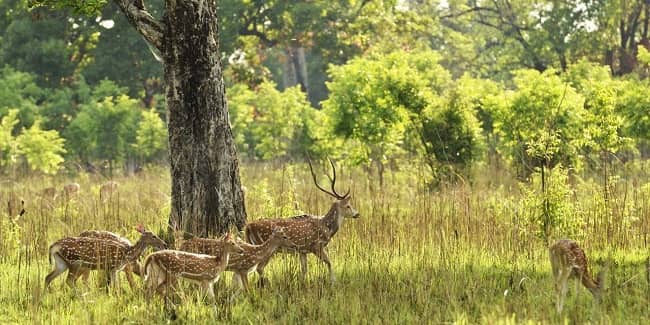 Birdwatching, Jungle, and Nature Walk.
Fishing, Study Tours, and Cultural Tours are just a few of the activities available.
Village tour, cultural program, boating and canoeing trip, and nature tour and visit to Crocodile Breeding Center.
Bardia National Park's sunset vista.
Bardia National Park offers jungle safaris.
Possibility of meeting a Royal Bengal Tiger and a one-horned rhinoceros.
You may also Visit Kathmandu Valley and Bardiya National Park Tour-Cost, Distance, Itinerary, In Nepal – 8 Days
Overview Of Bardia National Park Tour
Last Updated on June 15, 2022 by Nomadic Matt
Bardia National Park Tour is a popular tour package for exploring Nepal's largest and least-explored national park.
There are 839 species of vegetation and 642 species of wildlife in the Bardiya National park.
At least 53 creatures, including rhinoceros, wild elephants, Bengal Tigers, swamp deer, and Gangetic dolphins, call Bardia National Park home.