Introduction To Nar Phu Valley Trek In Nepal
The Nar Phu Valley Trek is a lesser-known trek in Nepal's Annapurna and Manang regions. The breathtaking Nar Phu Valley Trek takes you to some of the country's most secluded regions. Along the trek, you'll see natural treasures including green hills, tranquil waterfalls, arid landscapes, and rich woods.
You will be enchanted by the views of the snow-capped mountains, which include Annapurna II, Gangapurna, Annapurna III, Chulu West, Chulu East, and Tilicho.
Furthermore, the culture, way of life, and traditions of this region are distinct. To enter the secluded Nar Phu Valley, you'll need a special Nar Phu Valley trek permit. The Tibetan legacy will transport you back to the Middle Ages. During the hike, you can go on a cultural exploration of the gorgeous Nar and Phu villages.
Furthermore, Buddhism has a strong influence on people's daily lives. Your soul will be cleansed by a journey to the Tashi Lhakhang Monastery and the Braga Monastery. Parts of the trail also traverse through the Annapurna Sanctuary's scenery.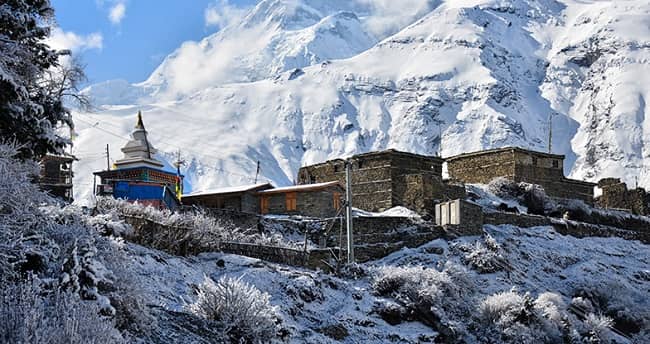 In the sanctuary, you can see unique wildlife from the region, such as the snow leopard, Danphe, Himalayan Tahr, and others. During the walk, you will stay in charming tea houses and lodges. The Lama, Ghale, Gurung, and Tamang communities will melt your heart with their wonderful friendliness.
Highlights Of Nar Phu Valley Trek In Nepal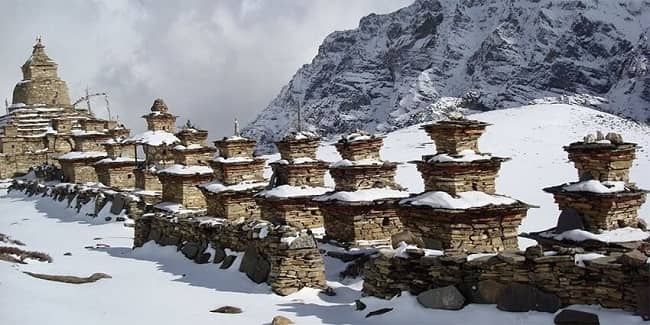 A city tour of Kathmandu and Pokhara
From Jomsom to Pokhara, take a scenic flight.
Explore the valley of the Kali Gandaki River.
Explore the Phu Gaon and Nar monasteries and see the colorful monasteries along the way. Take in the breathtaking vistas of the Himalayas.
Trek through Kangla Pass and Thorong La Pass, two of the most famous passes in the world.
Muktinath Temple is a lovely, famous, and religious temple in Muktinath.
You may also Visit Nepal Experience Tour-Cost, Distance, Itinerary, In Nepal – 12 Days
Overview Of Nar Phu Valley Trek
The Nar Phu valley Trek brings you to distant Nar and Phu villages near Tibet across multiple high passes, lovely villages, deep woods, historic monasteries, and tight canyons.
As the walk progresses, you'll pass by spectacular chortens and herds of blue sheep in some of the world's most pristine terrain. You'll return to the Annapurna Circuit trails after visiting the Nar Phu Valley.
This unique combination of off-the-beaten-path and well-known activities ensures an exciting trekking experience.