Introduction To Bhutan Tours
The Bhutan Tours is an exciting opportunity to explore the natural and cultural richness of the country of Thunder Dragon. Bhutan is a little country nestled between China and India that is breathtakingly beautiful.
Natural beauty abounds in this country, as well as a fascinating history. When visiting this country, one may see the rich culture and tradition because the people are generally drawn toward it in a significant manner.
Bhutan is also known for its spiritual predilection for Buddhism, as it is the world's only Vajrayana Buddhist country. This Kingdom is also known as "The Last Shangrila" because of its pure landscape and peaceful society.
For a better and unique experience, one should come and explore this location. In the entire world, this interesting country has its own distinct and distinct identity. For the people of this country, tradition and culture are the most essential factors, and the combination of these with nature and the stunning Himalayas is enough to blow anyone's mind and spirit away.
Bhutan is also regarded as a Buddhist country because Buddhism is the prevalent religion here. Tourism, hydroelectric power, and agriculture are the Bhutanese's main sources of revenue.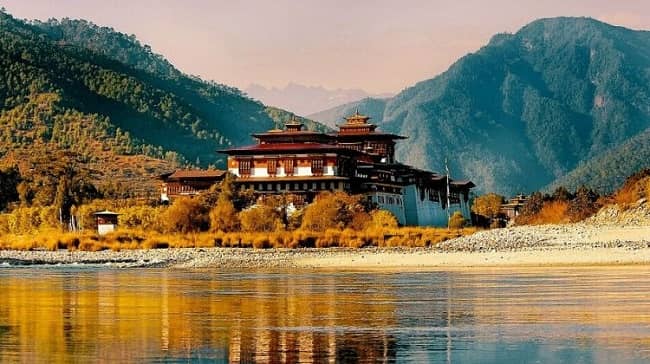 This country has prioritized the preservation of its traditional culture, and the people here dress in costumes that date back to ancient times. Though,
Although this country has a small geographical area, the weather differs from place to place due to the elevation, which is one of the country's most unique features.
Once in a while, one should take time out of their busy schedule to visit and explore this naturally gifted location in order to renew oneself for increased energy and productivity.
Join us on a journey to Bhutan, where we will give you all the necessary information as well as transport you to see all of the country's major attractions. The Bhutan tour is one of the most thrilling journeys that allow you to spiritually experience nature.
Highlights Of Bhutan Tours
A perfect blend of cultural and environmental experiences, including visits to some of Bhutan's most recognized locations.
Sightseeing tour of Bhutan's capital, Thimphu, as well as the country's two other major cities, Paro and Punakha.
In Paro, a short climb leads to Taktsang Monastery (Tiger's Nest).
Shopping for handicrafts and one-of-a-kind gifts in the local marketplaces
Punakha Dzong, Ta Dzong, Khamsum Yulley Namgyal Chorten, Chagri Monastery, Rinpung Dzong, Drugyel Dzong, and Kichu Lhakhang are just a few of Bhutan's historically significant structures.
Benefits Of Selecting Us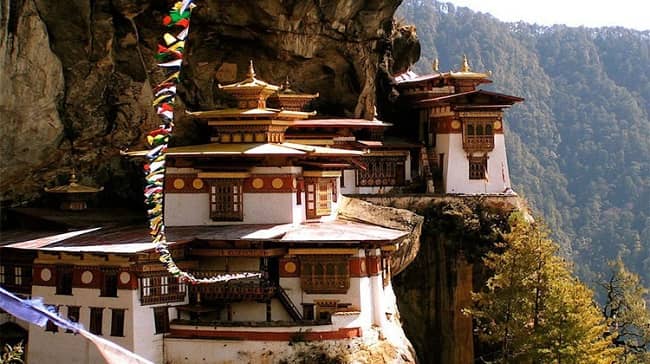 Team Of Highly Experienced Experts
No Booking Or Credit Card Fee
Hassle-Free Booking
Your Happiness Guaranteed
Best Price Guarantee
You may also visit Kathmandu valley bicycling tour-Cost, Distance, Itinerary, In Nepal – 1 Day
Overview Of Bhutan Tours
The Bhutan tour is an exciting opportunity to explore the nation of Thunder Dragon's natural and cultural riches. Travelers will be exposed to the mystical and spiritual aspects of Buddhist communities in addition to the stunning Himalayan landscapes.
The century-old outstanding monasteries and fortifications, spectacular architecture, and pristine form of living styles are sure to leave a lasting impression. We will participate in a variety of thrilling activities and sightseeing experiences in the lovely cities of Thimpu, Paro, Phunaka, and Wangdue during this trip.
Apart from luxury accommodations, you can stay in a farmhouse with a traditional Buddhist living experience and sample some traditional Bhutanese cuisine.