Introduction To Day Tour In Nagarkot In Nepal
This trekking destination, also known as Nagarkot hiking, is relatively easy, short, and popular. Chisapani Nagarkot walking trail is located in Nepal's Kathmandu valley.
From Nagarkot and Chisapani, one can see the Langtang range, Everest, Dorjelakpa, and Gaurishankar, which are all-natural wonders.
In fact, with a rural Nepal and the majestic and captivating view of mountains existing in this lovely country, this tour is meant to provide a wonderful opportunity to view and explore the numerous beauties of nature at its best.
The natural splendor of this trek's path is simply breathtaking. It is important to take advantage of the opportunity to measure these tracks with one's own footsteps.
This trek gives a captivating perspective of the mountains, as well as the tradition, culture, and daily lives of the local inhabitants.
One of the main highlights of this walk is seeing the sunrise at Nagarkot, and world heritage sites like Changunarayan, which is full of old art descriptions, are also worth visiting.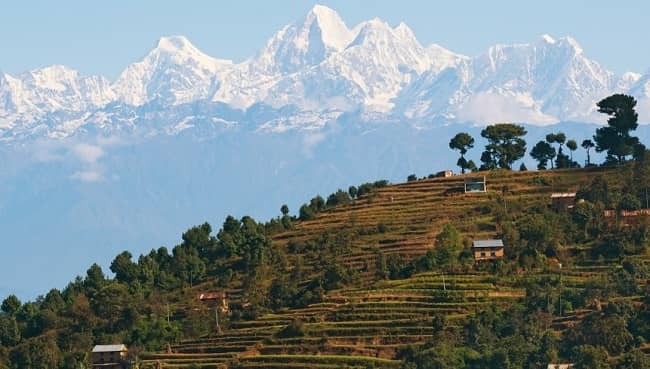 The mystical aura of this old temple and its simple construction will fill you with a sense of holiness and ecstasy that will soothe your body, mind, and spirit.
To begin this expedition, one must first drive one hour from Kathmandu to Sundarijal and then walk for four hours to reach Chisapani ridge. The uphill hike takes you through the Shivapurai national park, which is a beautiful place to visit.
The entire walk excursion passes through a woodland area with some ethnic villages. Join us on this delightful adventure as we provide a high-quality service throughout.
Highlights Of Day Tour In Nagarkot In Nepal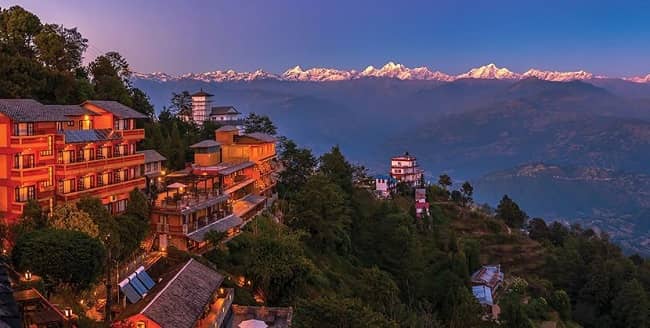 From Kathmandu, a private full-day dawn and Bhaktapur trip is available.
From Nagarkot, you can see the Himalayas at sunrise.
Explore the wonders of the UNESCO-listed World Heritage Sites. Durbar Square in Bhaktapur Learns about Nyatapole
Temple, Dattatreya Temple, and the 55 Window Palace's architecture.
Breakfast, a private guide, vehicle, and hotel pickup and drop-off are all included.
You may also visit Gokyo Lakes Trek and Gokyo Ri Trek-Cost, Distance, Itinerary, In Nepal – 14 Days
Overview Of Day Tour In Nagarkot
Nepal's Nagarkot Hill (2175m) is a renowned tourist destination. It is 32 kilometers east of Kathmandu, at an elevation of 2175 meters. The breathtaking panoramic view of the Himalayan peaks from Dhaulagiri in the west to Mt. Everest in the east, as seen from this hill, is an ever-refreshing memory.
We will drive you to the restaurant for breakfast after a beautiful sunrise and panoramic view, and then we will begin trekking from Nagarkot village. You'll pass through pine forests, terraces, and little traditional villages along the way.
To go to Changunarayan temple, we travel a gravel road and a local route. At Changunarayan temple, you may see the ancient and cultural town. On the route to Changunarayan temple, you can see Bhaktapur Village in the distance and the gorgeous Kathmandu Valley in the distance, as well as a magnificent view of the Himalayas.